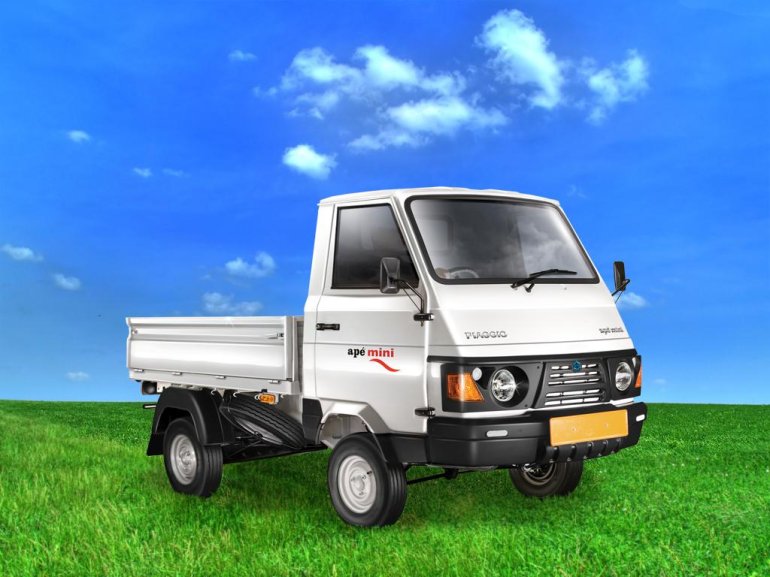 Piaggio is working on a passenger application of the Ape Mini, HinduBusinessLine has reported. The newspaper states the Piaggio Ape Mini passenger carrier appear on the market in the next few months. The Ape Mini is a half tonne cargo lorry priced at Rs. 1,73,600/- lakh.
Built for last-mile category of buyers who otherwise operate using three-wheelers it has features like sliding bucket seats, largest loading deck in its class and claimed class-leading fuel economy of 29kmpl.
The trend of adding seats and a roof to a mini lorry is not new as Tata hatched this idea back in 2005 and implemented it very successfully with the Ace-Magic combo. Mahindra' imitation looks quite promising with the  Gio and the Gio compact cab (very ambitious name I must say) and more recently the Maxximo and Maxximo Mini Van derivative. Force Motors is also not staying silent for long. Its Trump load carrier will play host to the Trump Trip, a intercity van that operate in tandem with buses and autorickshaws, reducing the burden on public transport.
Source - thehindubusinessline.com