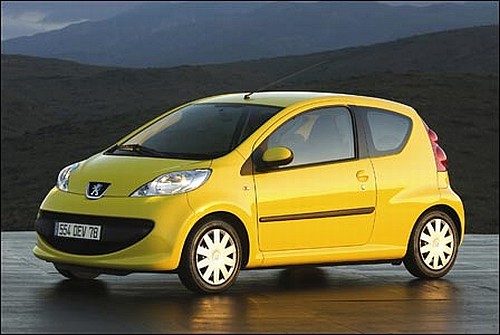 We had brought news about Peugeot-Citroen's Indian plans few days ago. Now the French car-maker has announced it is keen on exploring developing markets like India, China, Thailand and Brazil with market specific small cars and sedans.
Peugeot is looking to shy away from its dependency of developed markets and enter new markets where there are more prospects. Peugeot-Citroen has confirmed that it is working on two new models for developing markets, a small car internally called 'Global Small Car' and a cost-effective sedan (probably on the lines of the Renault Logan) dubbed the 'M3-M4'.
Peugeot-Citroen is looking to launch these vehicles in the developing markets by 2013-14. The company is also looking to manufacture these cost-effective cars either in India, Thailand, China, Japan or the Latin America.
Peugeot-Citroen's partner Mitsubishi is actively involved in this venture. Peugeot-Citroen's strength is its ability to develop extremely frugal small displacement diesel engines. This would surely help the prospects of their new cost-effective cars in India at least.
Peugeot-Citroen is reportedly in talks with the Tamil Nadu government to setup a plant in Chennai and soon the French Auto major's plans would be finalized.
Source: ET