The Peugeot e-Legend concept is a retro-themed model that pays homage to the Peugeot 504 Coupe, an erstwhile flagship model that was launched 50 years ago. The concept packs an all-electric powertrain and advanced autonomous features.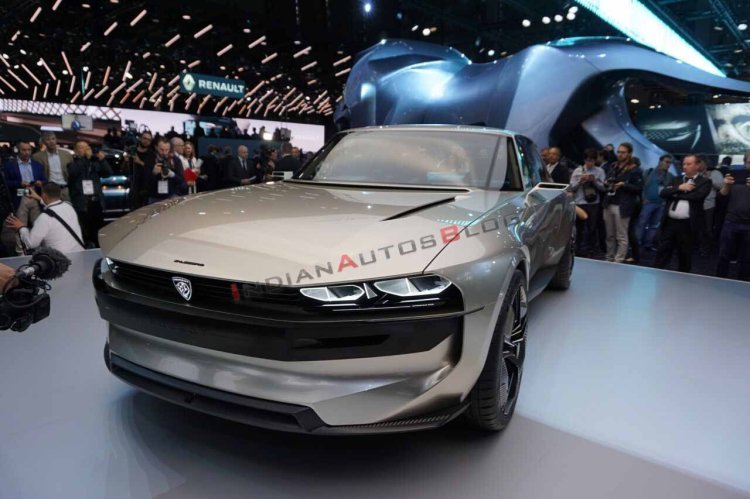 The Peugeot e-Legend concept takes several design cues from the 504. For instance, the twin headlights setup is clearly inspired by the classic coupe. While the silhouette has a striking resemblance with the former flagship, the designers have used bolder creases and tauter surfaces for a more muscular look. The blue velvet seat upholstery is a throwback to the earlier model's interior. Speaking on the design, Matthias Houssan, Peugeot's concept car design head, said:
"This was the most difficult concept car I've had to design, and it took time to find the right balance between our heritage and the 504 feeling, and more futuristic ingredients, without going too much into retro design."
The electric powertrain features a twin-motor setup on each axle. The combined power/torque output stands at 462 hp/800 Nm, which is distributed between all four wheels. This configuration allows the concept to complete a 0-100 km/h speed run in less than four seconds and achieve a top speed of 220 km/h. As per WLTP, the concept has a driving range of 600 km.
Also read: 10 'bodacious' concept cars from past editions of Auto Expo - Part 1/2
Peugeot claims a Level 4 hands-off, eyes-off autonomy for the e-Legend. The interior configuration changes as per the multiple driving modes it offers. The available options include:
The two 'manual' modes on offer include - Legend and Boost. The former presents digitally-processed wood finish on the interior screens along with an instrument cluster that comprises three 504 Coupe-like dials. In the boost mode, the road is projected on a single large screen inside the car.
The 'autonomous' modes include 'Soft' and 'Sharp'. The first of these is biased towards offering passenger comfort, and projections on the digital screens are reduced to a bare minimum. The latter, on the other hand, provides the complete set of digital activities that are available.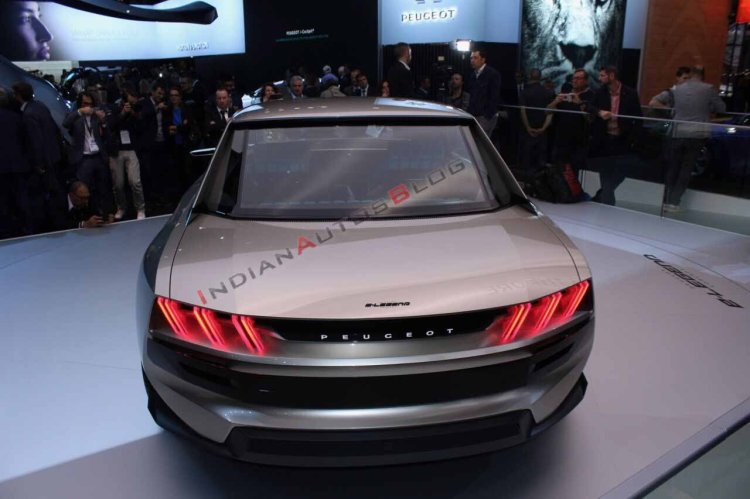 Also Read - PSA testing out components using the Peugeot 208 in India
Peugeot e-Legend's voice-activated personal assistant, which is suitable for autonomous driving, has been developed in cooperation with SoundHonda Inc. A Focal-sourced acoustic architecture ensures optimal sound diffusion.