Plans to invest USD 110 million.
Suzuki Motor Corporation is planning to introduce two new cars in Pakistan as well as replace the Suzuki Mehran (Maruti 800) and the Suzuki Cultus (Maruti Esteem) with newer models, but may not do so unless the Government of Pakistan grants the same incentives it has promised to potential new entrants. SMC has sent a letter to the Ministry of Industries and Production of Pakistan regarding the same.
Currently, Suzuki is paying 32.5 percent import duty on normal parts and 50 percent on Amax parts, whereas the company suggests the government to levy 10 percent import duty on regular auto components and Amax parts, and a 25 percent import duty on the parts for cars with over 1,000 cc engine. Pak Suzuki says it can promote the sales of locally assembled cars by making them more affordable, if the duties are minimised.
Kinji Saito, Chairman and Managing Officer of Suzuki Motor Corporation, wrote in the letter addressed to Ghulam Murtaza Khan Jatoi, the Minister of Industries and Production, "Unnecessarily higher import duties result in a rise in cost and prices of locally produced cars; it also results in the lower sale of cars in the country. Also, it is difficult to localize Amax parts as new technology is required which is not available in Pakistan."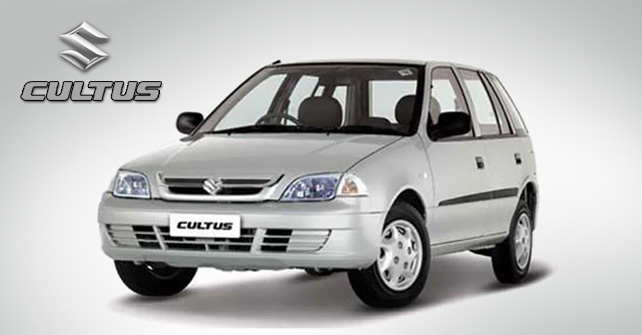 Also Read: Thailand-made Honda HR-V to be launched in Pakistan in early-2016
SMC has plans to introduce new models and replace the existing products with newer versions, with an investment of USD 110 million (INR 725.55 crores). In regard to this, Pak Suzuki Motor Company has acquired 77 acres of land, reports PakWheels.
[Source: PakWheels]