Weighs less than 1,000 kg.
The Opel GT Concept, unveiled today at the 2016 Geneva Motor Show, is a direct descendant of the Opel GT from the sixties and the seventies, as well as the Opel Monza Concept that was unveiled at the 2013 Frankfurt Motor Show (2013 IAA).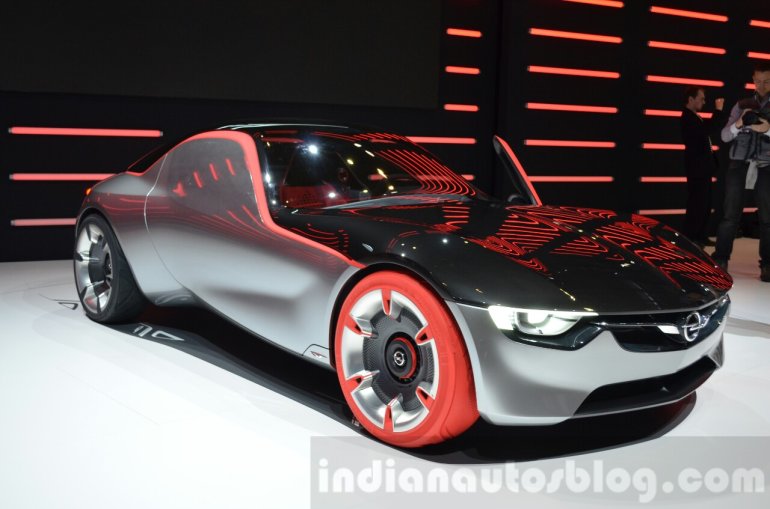 The GT Concept's debut is a solid proof to the reports last year stating that Opel is mulling a new compact sports car for the future. The concept, as of now, is purely a design study and a production version isn't expected to hit the markets any time soon.
The exterior of the Opel GT is characterised by a flowing design and typical sports car proportions with a long bonnet, notably short overhangs and short height. The concept doesn't have a trunk lid, door handles or door mirrors, as it's just fresh off the design board.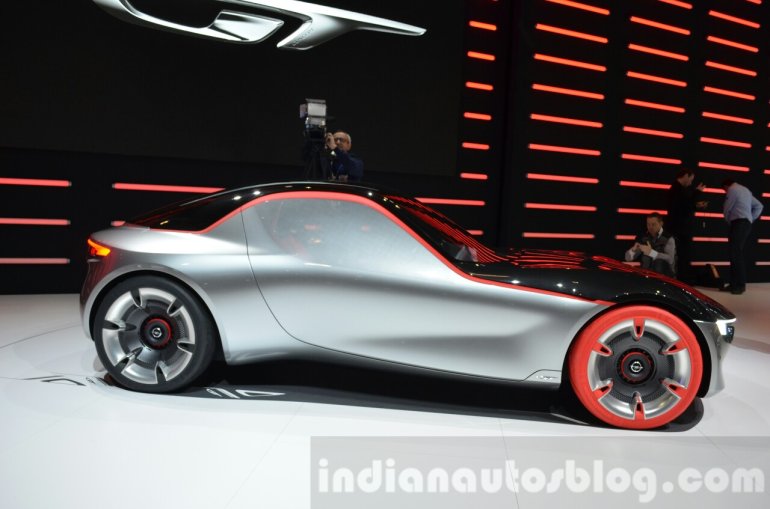 Inside, the show car's instrument panel is made from brushed aluminum, and the two round instruments are projection surfaces that can be backlit in many colours and display a variety of information in 3D. The accelerator, transmission and engine control are optimised according to the driver's mood.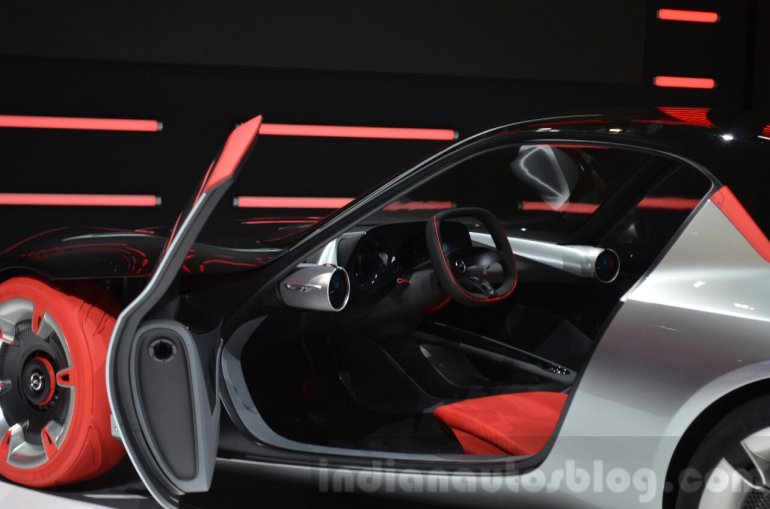 The front mid-engine, rear-wheel drive sports car concept is powered by a 1.0-litre turbocharged three-cylinder that produces 107 kW (145 hp) and 205 Nm of torque. Power is sent to the rear wheels using mechanical differential lock via a paddle-shift 6-speed sequential transmission. Weighing under 1,000 kg, the Opel GT Concept can sprint from 0-100 km/h in under 8 seconds and hit a top speed of 215 km/h.