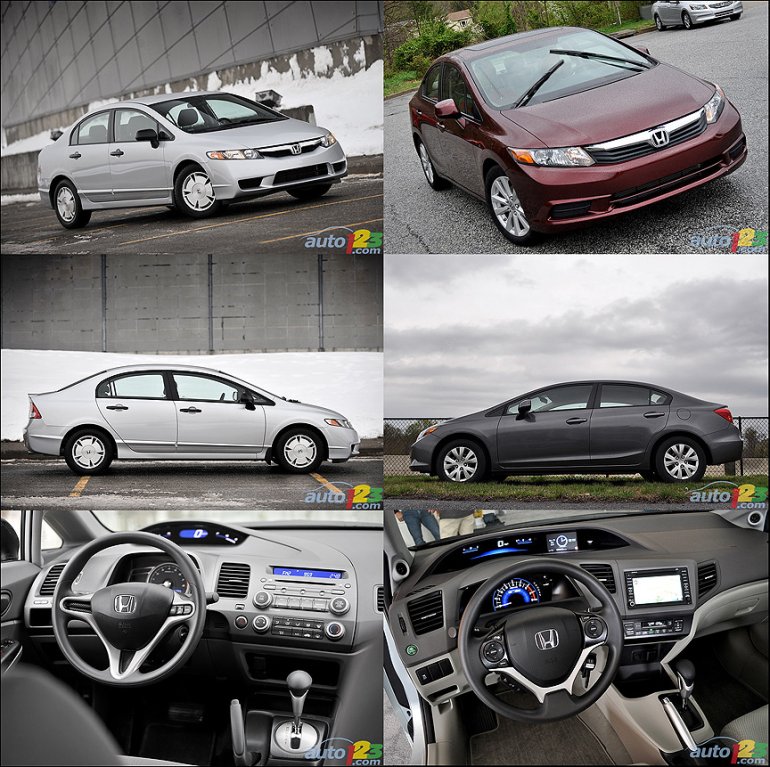 Here's a picture tweeted by Auto123 comparing the new Civic with the old one. The new Civic has been put on sale in some parts of the world and we're expecting it to land here in 2012. A Honda official from Britain remarked that Honda' working on a small diesel engine for the next generation Jazz and the new Civic for an early 2013 debut.
Honda's reduced the Civic' wheelbase by a small margin and as a result the rear seat comfort should be affected, but by how much we can't say at this point. Honda can offer the 150bhp i-DTEC diesel engine upgraded to meet current emission norms for European countries, but that's unlikely for the Indian market.
Noticeably the ground clearance has gone up and the the dashboard has been tilted towards the driver. This will make for an ergonomic cockpit and a stress-free driving experience on Indian cities with sky-scraping speed bumps and craters from the moon.
Comparing the images, do you think Honda' moved ahead with the new Civic? What do you think it could have done better?
Source - Twitpic.com