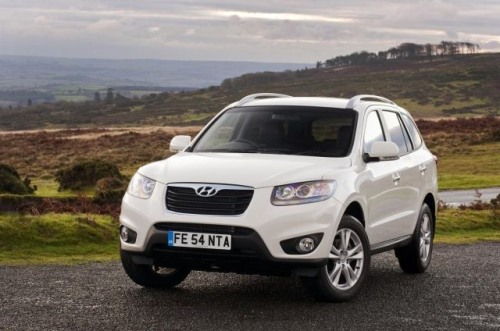 If there is one segment which is going to be at the helm of the battles in the Indian auto industry, it is without a shadow of doubt the Sport utility vehicles segment where a slew of new entrants are polishing their swords. The newest car manufacturer to join, or should I say re-join the bandwagon is Hyundai who will launch the much awaited Santa Fe SUV in India as a CBU.
The Korean auto manufacturer which sells its hatchbacks and sedans is aiming to grab a decent share in the SUV segment with the very capable Santa Fe. The vehicle will be brought into India through the CBU route and the pricing should be between 20 and 25 lakh rupees.
Hyundai Motor India Managing Director H W Park -
We will bring the Santa Fe in India in the last quarter to expand our product portfolio in the country
Hyundai offered the earlier generation Tucson in India, but found little success. There were no upgradations to the vehicle, which managed single digit sales despite its proven track record globally.
With the Santa Fe however, Hyundai will want to flush out tarnished perceptions about utility vehicles from Korea. The Santa Fe should come in sometime during the month of October, when people are in a mood to spend and indulge.
Hyundai could use a 2.2-liter CRDi diesel engine that's tuned for 150hp. The 5-speed manual gearbox is the logical choice for the entry-level model. Based on the response, Hyundai could think of introducing automatic transmissions and more powerful variants in the future.
Source - BS Motoring