Audi has communicated to us that it's hyper-luxury sedan A8L will be launched for the Indian market on Friday. The launch will take place at Audi's behemothic dealer outlet in Delhi.
The A8 will be launched only in the long wheelbase format and initially the V8 petrol capable of generating 372bhp coupled to a 8-speed gearbox will perform duties.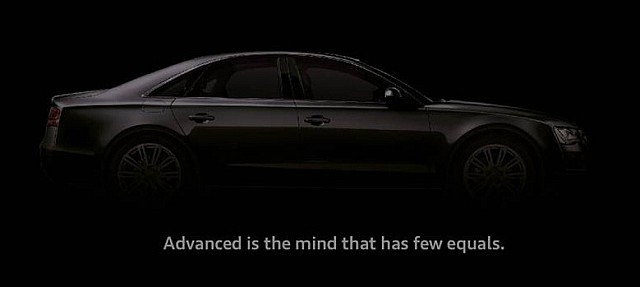 As 2011 passes by, more variants are on the anvil including the 3.0-liter TDI engine, the smaller 4.2 FSI and the daddy of all motors - the 500bhp 6.0-litre W12 petrol variant during the time of Diwali. There will also be a 4.2-litre V8 TDI variant following the W12 in 2012.