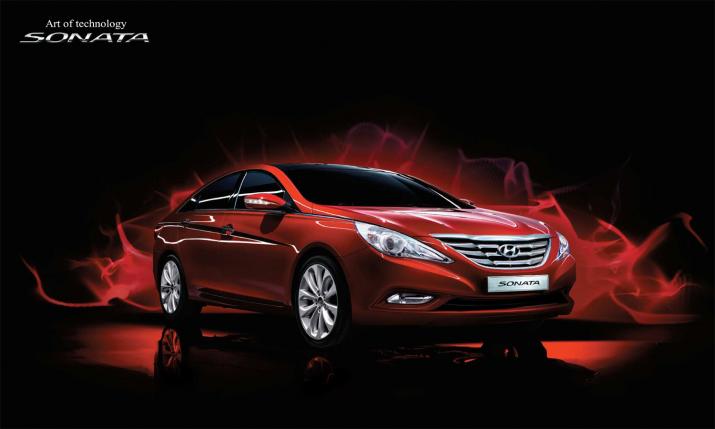 YF Sonata - recalled in US and Korea
If there is one word, we are getting used to lately, it is "Recall". Hyundai is the latest.
Yesterday, Hyundai have recalled 47300 Sonata's in Korea and US. No problems in India as the model recalled is not sold here. Rather, the model "YF Sonata" has not been introduced in India yet. Just for the record, the YF Sonata also bagged the IIHS Top Safety Award for 2011 in US. The award is presented to the car that scores a good rating in front, side, rear and roll over crashes.
The company released a statement -
Since the launch of the Sonata in Korea last September, Hyundai Motor discovered a mechanical problem with its front door latches which, in very rare instances, will not close properly
I must admit, this comes at a time, when Hyundai is actually doing well in the US. Considering Toyota's problems, one of the biggest beneficiary in terms of sales in US is Hyundai. Of the 47300 vehicles recalled, only 1300 vehicles are from the US. That is a negligible number, but certainly one that the US market would not discount in the wake of recent trends.
It is increasingly becoming a trend to announce recalls. The industry appears to be capitalizing on Toyota's problems (again this is the main issue as the size of recall is unprecedented) by announcing minor recalls (again in terms of size of recall) thereby significantly lowering any damage to brand reputation. At least that appears to be the expectation. Manufacturers may well think that the markets would discount a relatively small recall in comparison to Toyota. It is more like underwater currents. The case of Toyota recalls is like a huge wave, the impact of which can be seen and felt. Relatively smaller recalls (such as with Maruti Suzuki or Hyundai) are like underwater currents. They are sublime and their existence or severity can only be determined when you get caught in it.
I would not be surprised to see more recalls in the near future. Not like Toyota, but relatively minor in size. What I want to emphasis to the reader or consumer is to overlook the size of recall. It is not correct to talk about the size of recalls as the severity of fault takes precedence over size. Size is only an aspect of business in cases of recalls. It is for Toyota to handle the logistical nightmare associated with 8 mn cars being recalled. Severity of fault is a matter of safety. Be concerned about the faults identified with vehicles and do not be taken aback by the size of recalls.
It also does not matter if the problem is only in US or Korea. At a global level, where technology, design, components and manufacturing techniques are being cross leveraged, the problem would certainly have a ripple effect. If you recall vehicles in the US or elsewhere, you must be ready to manage brand image and reputation globally.
Source - NDTV