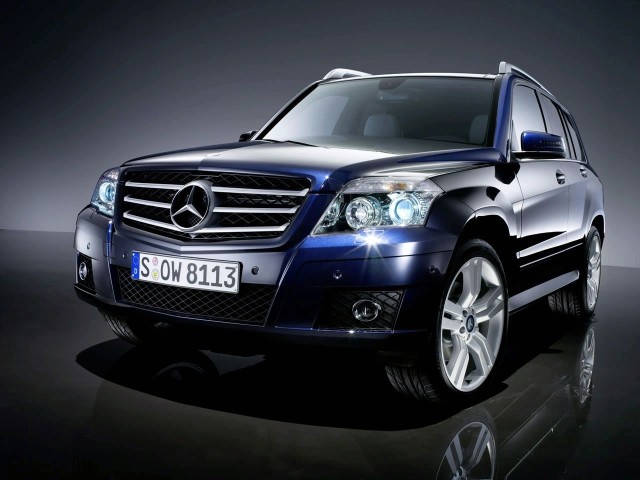 The Mercedes GLK is a midsize SUV that competes against the likes of the BMW X3, Audi Q5 and the Freelander 2.
Mercedes India does not sell the GLK because it is only available in left hand drive. Re-engineering the GLK for India proved to be a very costly affair and thus the Mercedes ML Class (which is a slightly bigger SUV) has to perform the GLK duties in India by being the entry-level SUV of the three-pointed star.
However, the next generation GLK (codenamed X205) is being developed with both RHD and LHD markets in mind.
The next generation GLK will drop its name and adopt a GLC branding keeping in-line with Mercedes' new naming policy.
The new GLC, the second of its generation, will be built on the new MRA (Mercedes-rear-wheeled-drive architecture).
It will abandon it masculine looks in favor of a much sleeker body. There are also plans to launch a three-door coupe version to take on the likes of the Porsche Macan and Range Rover Evoque.
The engine lineup will see 2.0L to 2.2L petrol and diesel engines with power ranging from 200 bhp to 350 bhp. A seven speed DCT transmission or a six speed manual will be on offer. The higher versions will be equipped with Mercedes 4Matic drive while the cheaper versions will send power to the rear wheels.
There were talks of an AMG version of GLC with a twin-turbo 4L V8 churning out 462bhp. But according to CarAdvice the project has been put on a back burner by Tobias Moers, head of product development for AMG.
Moers feels that there is no real demand for the GLC AMG in the market. More importantly, beefing up the GLC to make it a true AMG model would require huge investments.
The AMG division is very certain that there is no need for a GLC AMG. However, if the market changes after the launch of the Macan, then AMG might start work on one.
[Source: Caradvice.com.au]