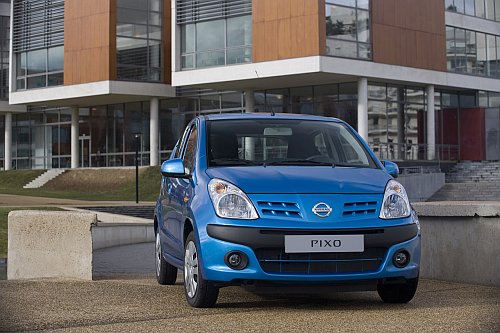 After Volkswagen bought out a 20% stake in Suzuki everyone in the Industry was of the opinion that that the Suzuki-Nissan deal for the small car Pixo will fall apart. The Nissan Pixo is a rebadged Suzuki A-Star that is built by Suzuki in India for Nissan. This small car is popular in the European markets for its size and fuel economy.
VW also wants to make small cars with Suzuki's help amid other things. But the rumors of Suzuki will no longer make the Pixo for Nissan are all false. The deal is secure and the Nissan COO recently said that nothing changes between Suzuki & Nissan as of now.
The Pixo is going strong & Nissan will continue to source this small car from Suzuki & the VW-Suzuki alliance will also continue with its decided plans.
Source - Autocar India