The Nissan Patrol has just entered the Guinness Book of World Records, not for achieving the highest fuel efficiency or a Bugatti Veyron rivaling top speed. The Patrol has just towed a 170.9 ton aircraft over a distance of 50 meters!
[Head to YouTube if you're unable to watch the video above.]
Guinness have conferred the title of the "Heaviest Object Pulled By Any Production Vehicle" to the Patrol for pulling the Ilyushin Il-76 cargo plane and the event took place at the Sharjah International Airport. The plane which weighed 170.9 tons, was filled with fuel and cargo!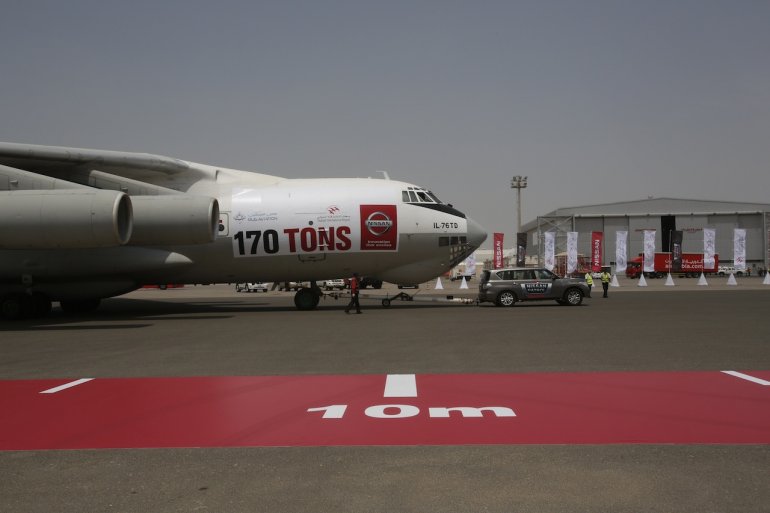 Nissan say that the Patrol used was an unmodified one. Which means that no mechanical changes were made to the 5.6-liter V8 petrol engine which features all wheel drive as standard. With a 6-speed manual, this engine produces 320bhp and 521Nm of torque, and with a 7-speed automatic the figures stand at 400bhp and 560Nm.
Sometime in 2006, VW's V10 TDI Touareg pulled a 155 ton Boeing 747 over a distance of 150 meters. Nissan seems to have bettered them with an added 15.9 tons though the distance is shorter.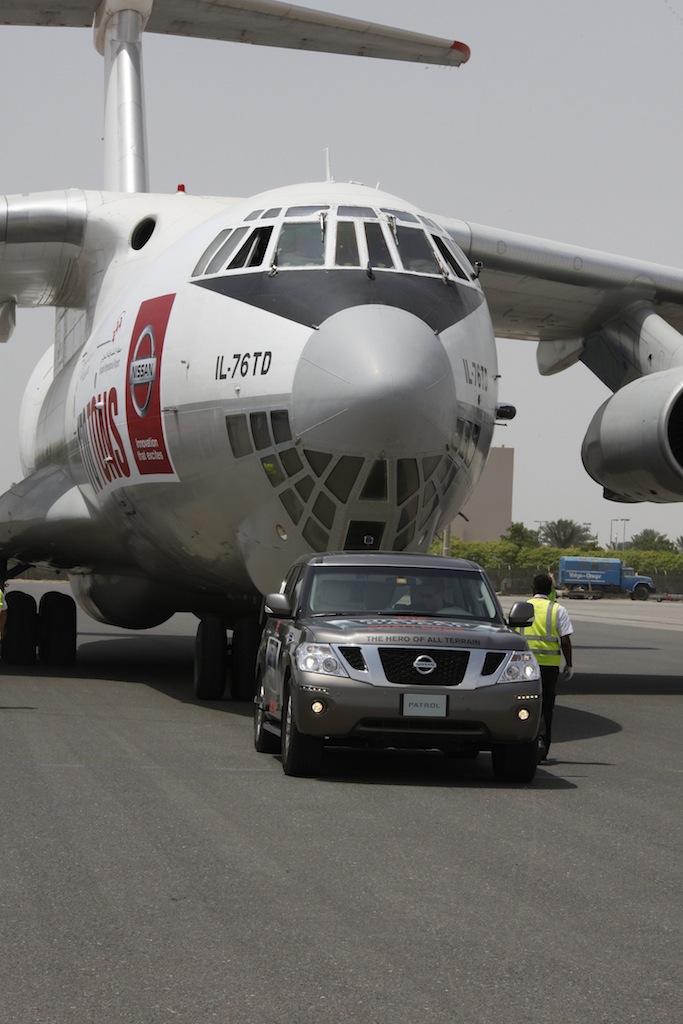 Mr. Samir Cherfan, Managing Director, Nissan Middle-East said -
Today Nissan celebrates another landmark day in the Middle East with its second Guinness World Record in eight months. When we began this project we encouraged the people of the Middle East to dream up the next and ultimate challenge for the Hero of All Terrain, Nissan Patrol.
Press release on Page 2.

Nissan Patrol Enters Guinness Book Of Records Press Release
[Head to Scribd if you're unable to view the document above.]