Nissan has been having the rebadged Renault Twizy in Japan under the name New Mobility Concept. Now, the Japanese car maker is looking to spin off their own EV based on the Twizy but with some improvements.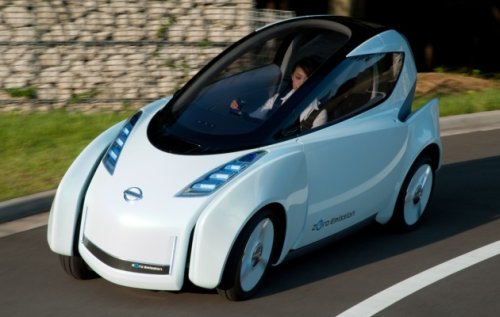 Speaking to Autonews.com, Mr. Etienne Henry, Head of product strategy and planning, Nissan, told that the EV in question would blend the compactness and agility of a motorcycle with all weather protection and safety of a conventional car.
This suggests that Nissan could come up with something similar to the Land Glider Concept that was unveiled in 2008. The Land Glider Concept can lean over corners like motorcycles while offering four wheels and a fully enclosed cabin like a car.
Further details about the proposed EV is not known but it can be safely assumed that the car would use the Renault Twizy's electric drive train. The Twizy comes with an electric motor with two different power ratings. The entry level variant has a top speed of 45 kmph and can be driven in Europe without a driver license while the higher version can do 80 kmph.
The EV would be catering to congested city conditions and will stand in as a cleaner alternative to scooters. We could see a concept in the near future.