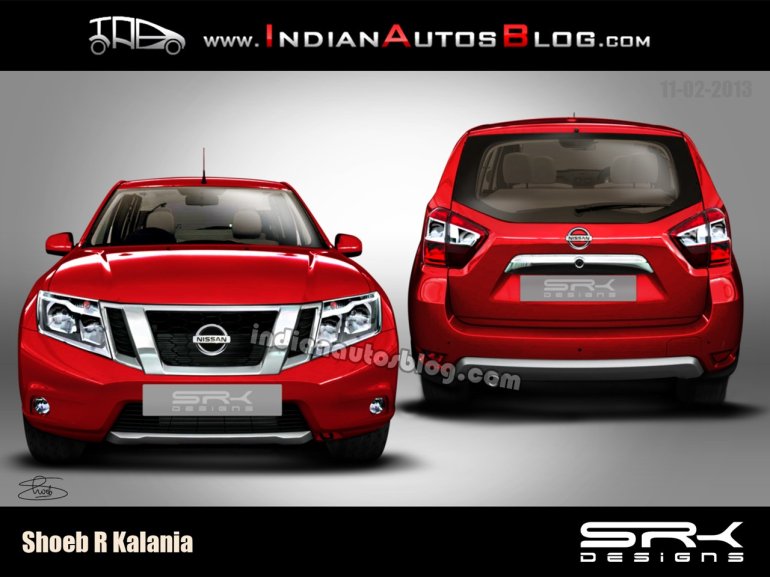 If it was not for the Renault Duster, the French automaker would have been sidelined in the Indian automotive scene.
The Duster sparked the compact crossover SUV craze and is reigning the market with no real competitor. The delay of the much awaited Ford EcoSport only comes as a delight for the rebadged Dacia SUV.
However, its main foe would be emerging from within its family. With its own version of the Duster, Nissan has set its eyes on the pie and apparently it won't be too long before it grabs a chunky piece.
Earlier there were reports that Renault is not happy in surrendering their golden goose to its alliance partner, at least not so soon. However, BSmotoring.com reports that the Nissan Duster could be plying the roads soon.
After being treated by Renault-Nissan's rebadging exercise which involved a mere change of badges, one would expect the Nissan's version of Duster to be the same car with new logos. Not in this case, says Nissan as their version of the compact SUV would be significantly different from the Renault Duster.
The front and rear fascias are expected to be completely new and the differences could be further extended to the interiors as well. The yet to be named Nissan SUV is likely to use components from the automaker's own parts bin.
If the current positioning of badge engineered siblings from the Renault-Nissan Alliance is anything to go by, the Nissan SUV would sit below the Duster. We could sense an order book waiting to be flooded!
If Nissan could manage to bring out the SUV by mid-2013, it could mean a serious issue for Ford India who is yet to launch the EcoSport.
[Source: BSmotoring.com]