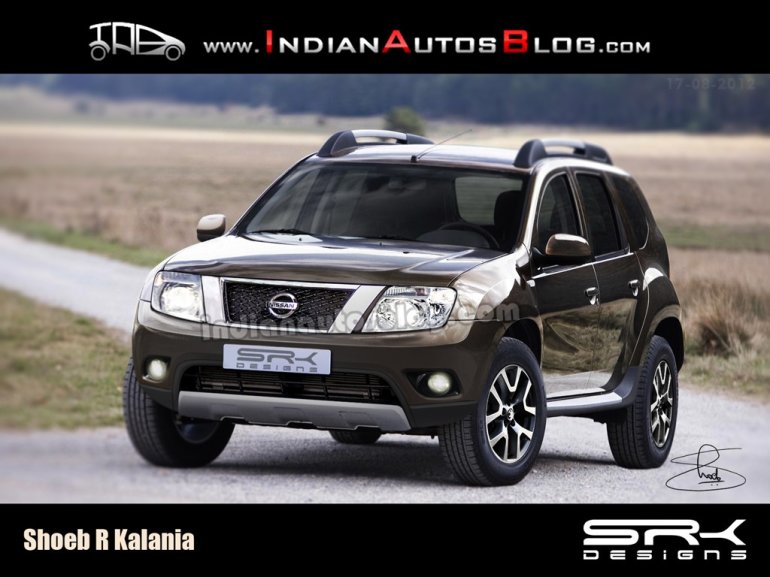 Our friends at Overdrive have updated their website with news on the 'Nissan Duster' expected in 2013.
Nissan has promised to bring down 10 products by FY2016 across various segments. We have already reported on the three Datsun cars waiting to burst on to the scene, speculated on the Sylphy, and today we have an iota more to share on the Nissan Duster.
Overdrive reports Nissan will launch the Duster in October 2013, coinciding with the auspicious time of Dussehra and Diwali.
Overdrive reports that the Nissan Duster is only a cosmetic makeover of the Renault version. These are the two possibilities on the future SUV that we can add to Overdrive's claims -
Nissan can use their in-house HRD15E 1.5L petrol engine, lifted off the Sunny's engine bay, and plonk it under the Duster's bonnet to avoid royalty fees and lower the starting price.
Nissan can launch a 4WD variant as the Duster is designed with their all-wheel drive technology for the European markets.
Nissan's Duster should employ the fully localized 1.5L K9K diesel engine pairing it to 5-speed and 6-speed gearboxes in two trims. Nissan is testing the Sunny AT, whether this powertrain package reaches the Nissan Duster eventually is still very much an unknown.
Nissan could use the 4WD technology, and maybe, just maybe, try a diesel AT variant, to differentiate itself from the Renault version. As the SUV market is vast and thinly populated, this rebadging exercise may work for both brands without cannibalization.