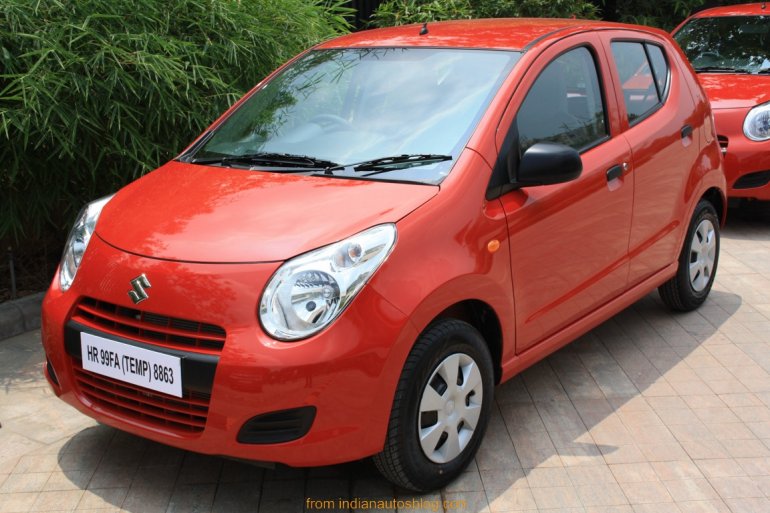 Our trusted source for anything related to Suzuki has brought some interesting news this morning. SuzukiFan reports that the Japanese giant is planning a number of new products for the Indian market in the coming years.
The most interesting product that has caught our eye is the A-Star sedan. SuzukiFan reports that the next generation Alto (known as the A-star in India) will grow in size to match the old Suzuki Swift's dimension. As the body will grow to a considerable extent, Suzuki is planning a sedan on the same platform that could possibly replace the Swift Dzire or sit below it. This all new sedan is expected to hit the market in the fall of 2014.
Suzuki is also planning a production version of the S-CROSS Concept which was revealed at the 2012 Paris motor show. This production version of the S-CROSS Concept will replace the aging SX4 crossover. It will be targeted towards young families and active users. The space and the boot will be the best in its class. There will also be a sedan version which will head to India in December 2013 or not later than early 2014.
The next generation Splash (called the Ritz in India) may get delayed beyond 2014. There is no development news as of now from any sources.
Suzuki plans to introduce at least one new model every year by 2016. It is about time Suzuki got new products to the market. In the last three years, the only product that they introduced was the new Swift. Clearly, this strategy is not sustainable in the long run. Aging products loose appeal in the market eventually to the new and technically advanced products.
We will keep tracking the future developments at the Suzuki camp. So stay tuned!
[Source: Suzukifan.com]