Will be available in gasoline and hybrid variants.
Brochure scans of the next generation Suzuki Wagon R and Suzuki Wagon R Stingray have leaked on the Japanese web revealing the final exterior design, features and specifications. The iconic tallboy goes on sale in Japan on February 1, 2017.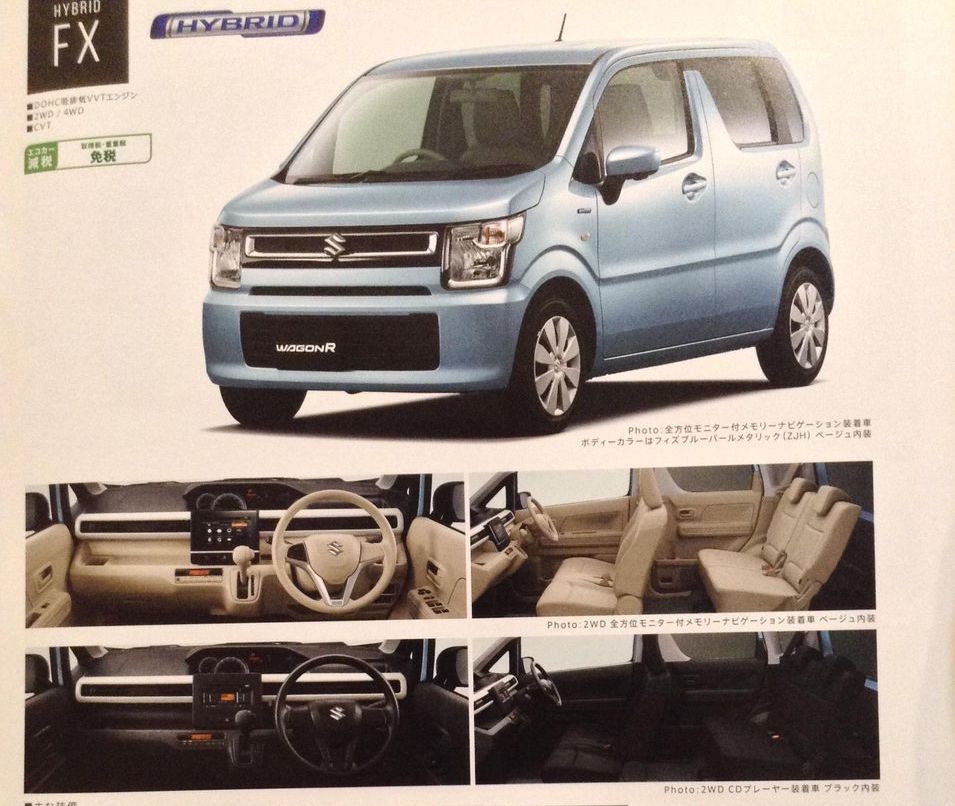 The 2017 Wagon R measures 3,395 mm long, 1,475 mm wide, 1,650 mm high, has a wheelbase of 2,460 mm and ground clearance of 150 mm. It weighs between 750 kg - 840 kg (depending on the variant), and a fuel tank capacity of 27L.
In Japan, the new Wagon R will be sold in three grades: FA, Hybrid FX and Hybrid FZ. The Hybrid FZ and Hybrid FX+FA duo feature slightly different faces, while all three models share the same profile and rear-end styling.
The design of the Wagon R has not changed drastically. Subtle touches give it new freshness like a slanted B-Pillar, chrome braces up front and a slightly peeled back headlight.
Inside, the new Wagon R has an angular floating dashboard, finished in beige or black. The steering wheel looks identical to the Ignis's unit; it has a centrally-mounted instrument cluster, console-mounted CVT and tablet-like audio system, which can be substituted with a touchscreen infotainment system.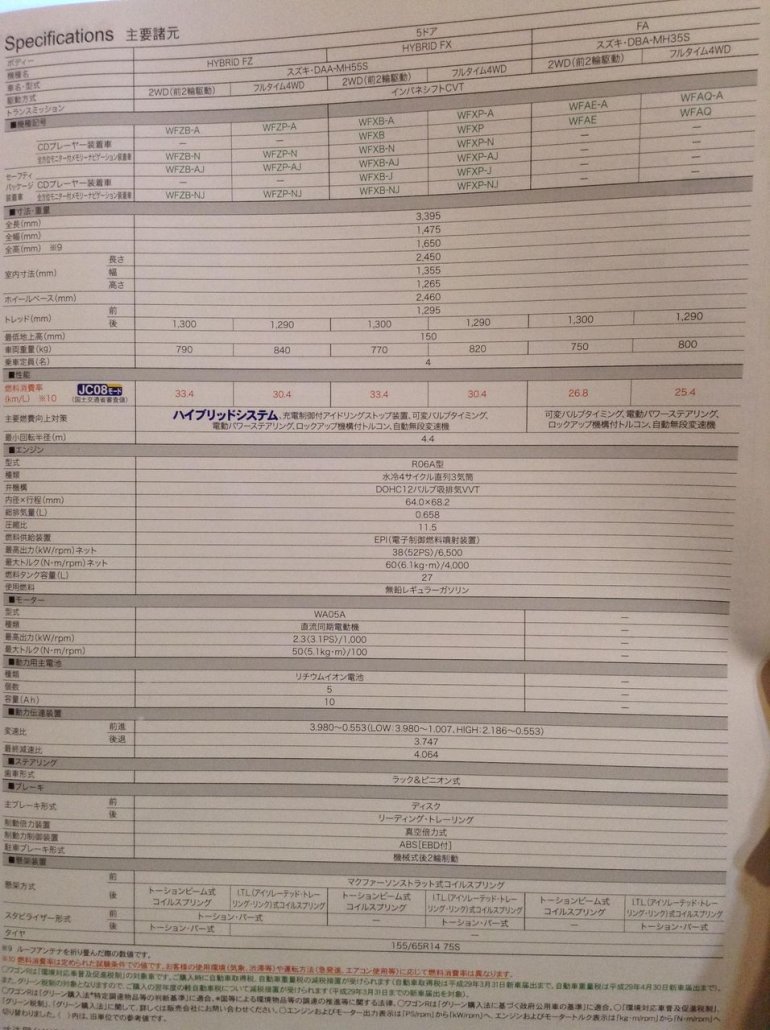 Also Read: Maruti Vitara Brezza garners over 200,000 bookings
The 2017 Suzuki Wagon R gets driven by the R06A 660 3-cyl petrol engine that produces 52 PS and 60 Nm of peak torque. Hybrid variants come additionally equipped with a WAO5A electric motor producing 3.1 PS and 50 Nm of peak torque. All variants offer the option of an AWD system.
The Japanese specification Wagon R will not come to India. The Indian spec model, which could see a reveal early next year, could borrow some design inspiration from its Japanese cousin.