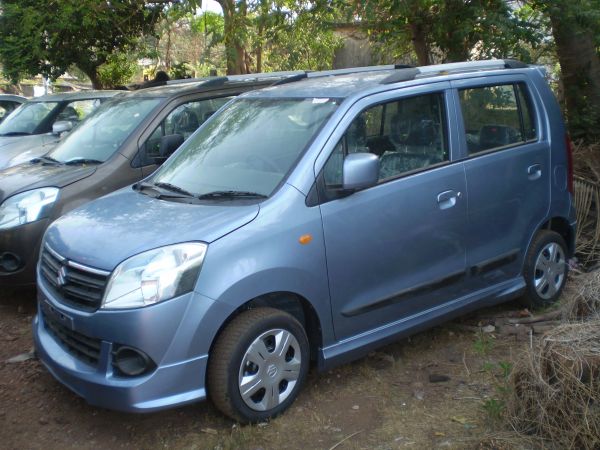 Credit to Goa on Wheels, we're able to bring you more information on the new Wagon R, which will be launched today.
Goa on wheels has snapped the new Wagon R with company fitted body kits. Maruti had offered bodykits for the regular Zen Estilo when it was launched and many had gone in for them.
Maruti Suzuki is trying to beef up the new Wagon R's looks and make it appealing with the front, rear and side skirts. With the inclusion of the bodykit, the Wagon R looks even better. There are no changes in the passenger cabin or under the hood.
Source - Goa On Wheels