Rural commercial operators received the Tata Ace Magic with wide open arms and hence Tata is planning to offer them a hardtop version of the low cost people carrier, according to a report on IndianCarsBikes.in.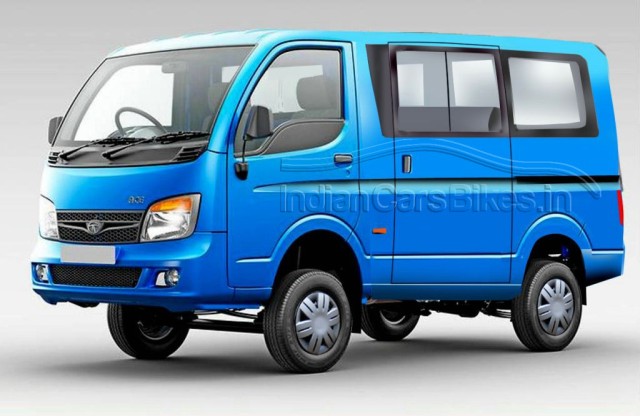 Tata recently celebrated the one millionth sale of the Tata Ace family of vehicles and showcased the facelifted version of the Ace. The Ace which started as a light commercial truck later spawned quite a few derivatives such as the Ace Magic passenger carrier version, a more powerful goods carrier the Super Ace, and smaller variants - Magic Iris and Ace Zip - for load and passenger carrying applications.
IndianCarsBikes.in reports that Tata is working on a hardtop version of the Ace Magic based on the facelifted Ace. The current Ace Magic has a fabric canopy to shelter the occupants at the rear.
The hardtop version will provide better protection against the weather and also is safer than the soft-top version. The single piece cabin construction will be aesthetically superior to the soft top and is expected to come with sliding doors for easy egress.
Tata Motors is expected to sell the soft top version alongside to meet various customer needs. The mechanical carriage of the Ace Magic is most likely to continue without any changes, the twin cylinder 702 cc normally aspirated diesel engine produces 16 bhp/38 Nm, demarcating it clearly from the upmarket Tata Venture.
A more powerful CNG version is also reportedly under consideration. The CNG engine could produce 21 bhp of power.
The refreshed Ace lineup is expected to be launched soon.
[Source: IndianCarsBikes.in]