Sources close to Mercedes Benz India have told IAB that the Stuttgart star is looking at Q3 2011 (July, August, September) to put the new C-Class on the market. The RHD version took Mercedes about six months to develop and the product is almost ready for launch.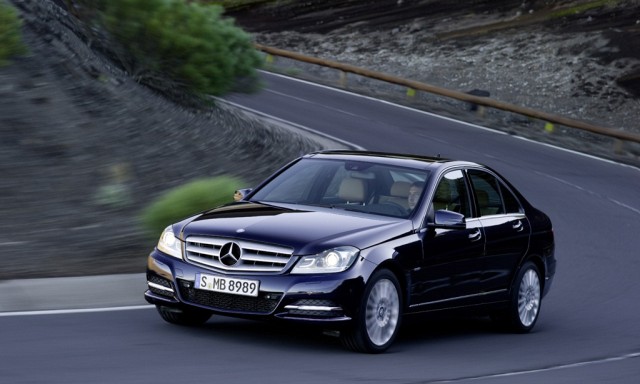 Existing BlueEfficiency petrol and diesel engines (1.8- and 2.2-liter producing 170-204 hp) will be carried over as updating happened just last year. The facelifted C-Class has to ward of the enemies until the all-new C-Class is ready in 2013. Mercedes haven't tried to outdo the outgoing car in every aspect. Instead they've chosen to focus on improving certain areas of the car like the interiors for example which will feature improved materials, tighter fit and smoother finish.
According to some of the reviews coming in from across seas, the look and feel of the new C-Class's cabin has been improved greatly. For us to also assume that the improvements have worked without seeing the car is not right.
Another interesting aspect expected to push sales is the Daimler Financial Services that will begin functioning in Q3. The loan interest rate is expected to be about .3% lesser than the market average, but the real advantage is in the hassle-free buying experience. If the finance is arranged in-house, customers don't have to scout for an outside party to assist them.  Leave alone interest rate the real benefit of this service is the convenience it brings to customers. They can go through every formality of buying the new C-Class in one sitting with peace of mind.
Mercedes Benz is also working on offering financial services to customers of its pre-owned cars division. Mercedes offers manufacturer warranted vehicle for the Skoda or Honda owner hunting for a more premium replacement that will show how he's climbing the success ladder to society.
Having observed the pricing strategy of recent models, one can say that Mercedes Benz isn't interested in buying market share. Mercedes cars also command a higher resale value than its immediate German rival and through heavily decontented variants it can bring in the extra 200-300 units in some segment. On the long run it could hurt Mercedes Benz's brand equity.