Will be launched in China in March 2017.
Kia Motors unveiled the Kia KX7 at the 2016 Guangzhou Auto Show in China this month. Here are the Kia SUV's live images, courtesy SINA.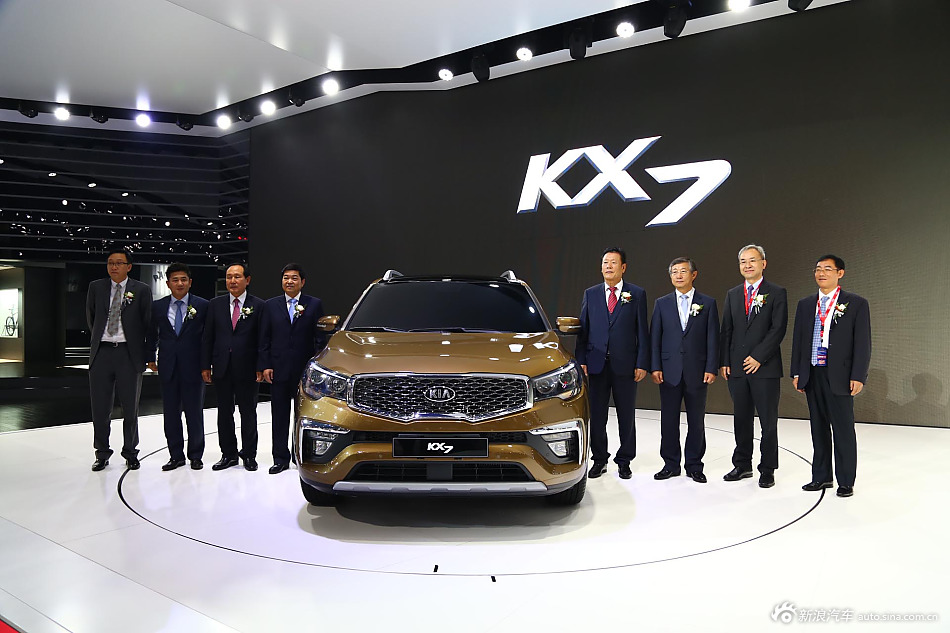 The Kia KX7 is a mid-size SUV based on the third generation Kia Sorento. The Sorento is a South Korean import, while the KX7 will be a China-made product from the Dongfeng-Yueda-Kia joint venture. It measures 4,730 mm in length, 1,890 mm in width and 1,690 mm in height, and has a wheelbase of 2,700 mm.
Kia hasn't revealed all the specifications of the Kia KX7, but it has confirmed that the range will include 2.0-litre, 2.4-litre and 2.0-litre turbocharged petrol engine models. Transmission choices will be 6-speed manual and 6-speed automatic, and a four-wheel drive system will be offered in high-end models. The interior hasn't been officially revealed, but spy images have revealed that the KX7 will have an analogue instrument panel and a floating display for the infotainment system.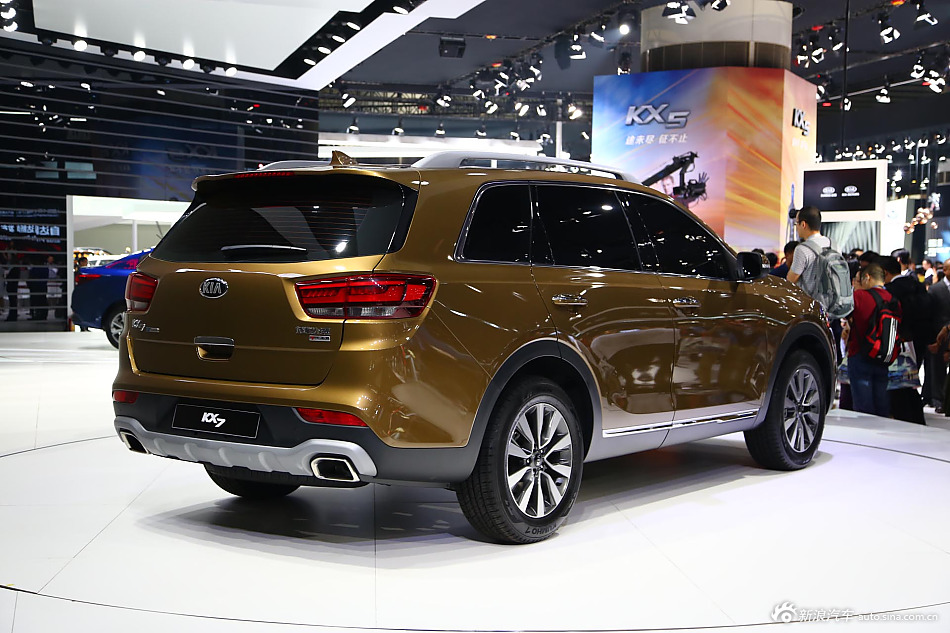 Also See: 2017 Kia Picanto side profile completely exposed
The Kia Sorento, which is available in diesel, starts at 2,37,800 yuan (INR 23,68,596.42). The Kia KX7, which will go on sale in March, will reportedly be priced from just above 2,00,000 yuan (INR 19,92,091.19).
[Source: SINA]