Update - New gallery added to the end of the post.
The fourth-generation Honda City was unveiled to the world, just minutes ago in New Delhi, India.
On the outside, the new Honda City is the first Honda in India to adopt the company's new "EXCITING H DESIGN". Honda refers to the exterior styling of the new City as "Sleek Cross-motion form".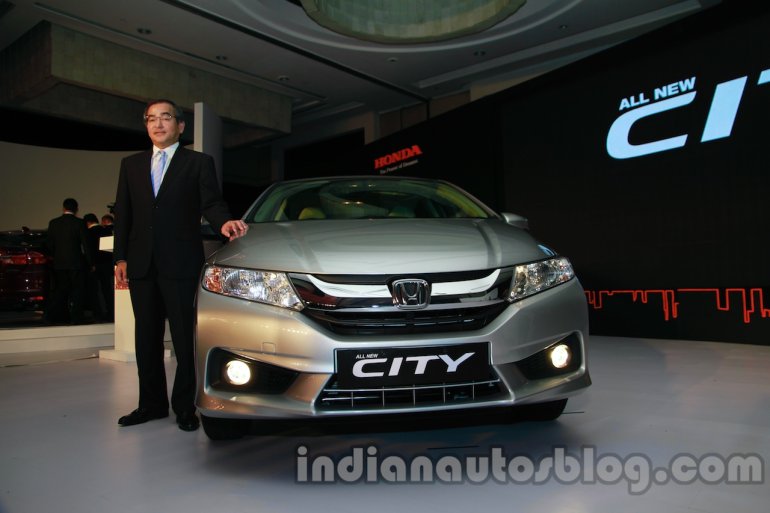 The new City will be powered by a petrol engine, and for the first time ever, a diesel engine will also be seen powering the City. The diesel unit is the familiar 1.5-liter four-cylinder EarthDreams unit powering the Amaze. The petrol, though the same 1.5-liter i-VTEC as the current City, has been "improved". Honda has not yet released the specifications of these motors.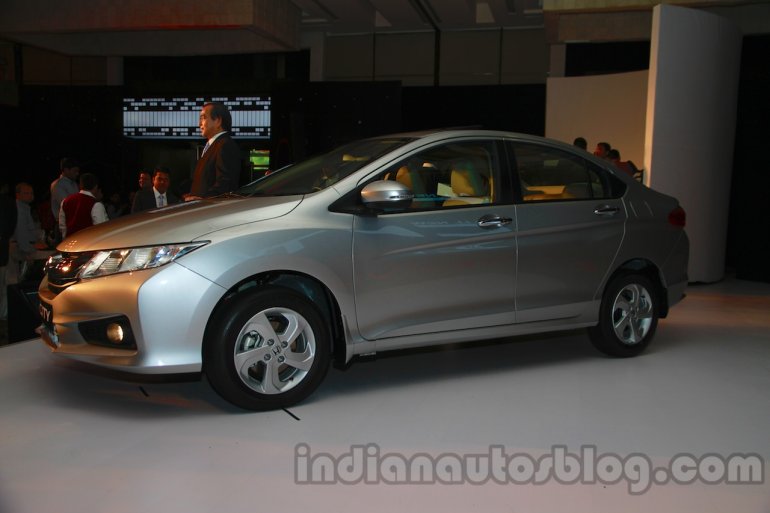 Speaking about specs, the new City measures 4,440 mm in length, 1,695 mm in width, 1,495 mm in height, and has a wheelbase spanning 2,600 mm. To put things in comparison, the new City measures the same as the old City in length and width, but has an additional 10 mm in height, and an extra 50 mm in its wheelbase.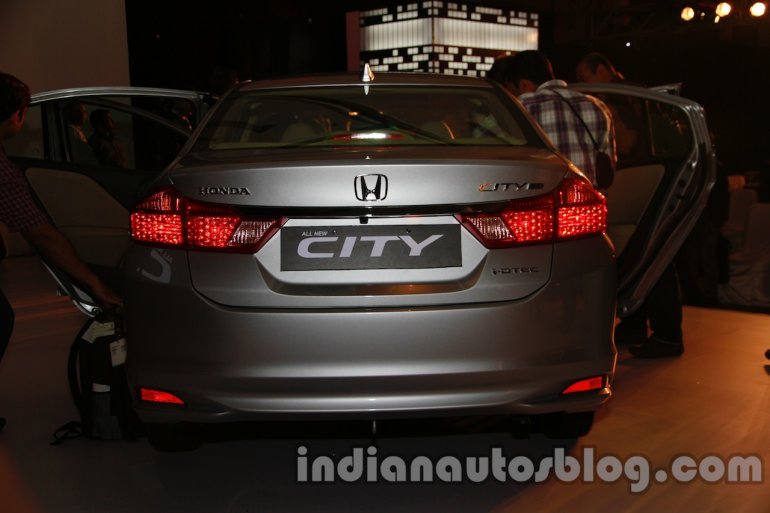 Honda says this is the most spacious City ever made. Building on that, the new City features what Honda calls a "Layered Floating Cockpit". To quote the company, this offers cockpit controls which are focused around the driver, and can be operated like a "smart phone".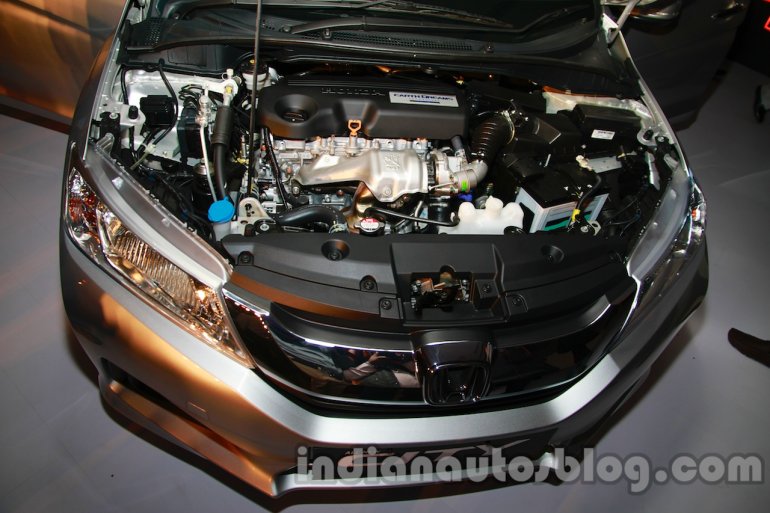 In terms of features, the new City gets rear AC vents, an 8-speaker audio system with USB, Bluetooth, Aux-in, iPod, a touch-panel auto AC system, cruise control, smart key and a sunroof.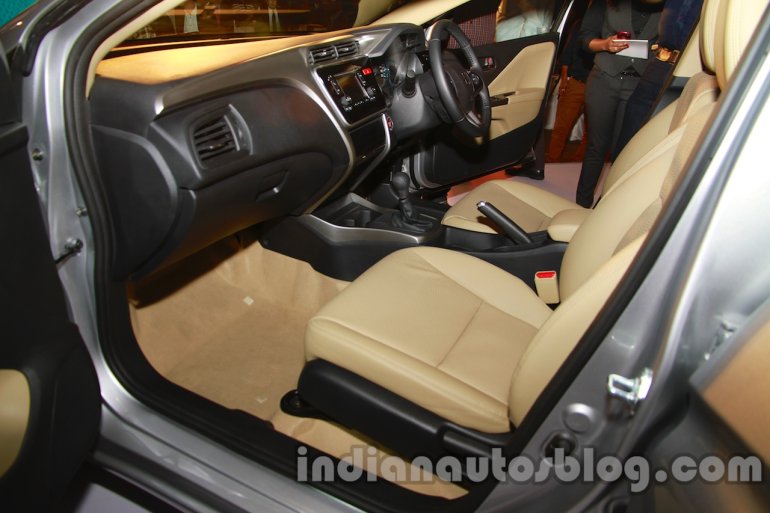 Honda have started bookings for the car, and deliveries will begin in January. Honda says 60 global markets will eventually retail the new gen City.
New Honda City Image Gallery
New Honda City Image Gallery from the turntable
New Honda City unveiled in India - Press Release
[Can't see the press release here? Head over to Slideshare]