The new Honda City has been photographed road testing in Brazil by Noticias Automotivas reader Mr. Nattan Sanches.
The new City will launch in Brazil shortly after the new Jazz (which it is based on) is launched in late April. The prototype of the mid-segment sedan was sporting very little camouflage. Honda introduced the third generation City in Brazil in August 2009 and produces it at its Sumare plant (situated 96.5 km from Sao Paulo). It is powered by the same 1.5-liter engine, but is programmed to run on Ethanol producing 114 horsepower.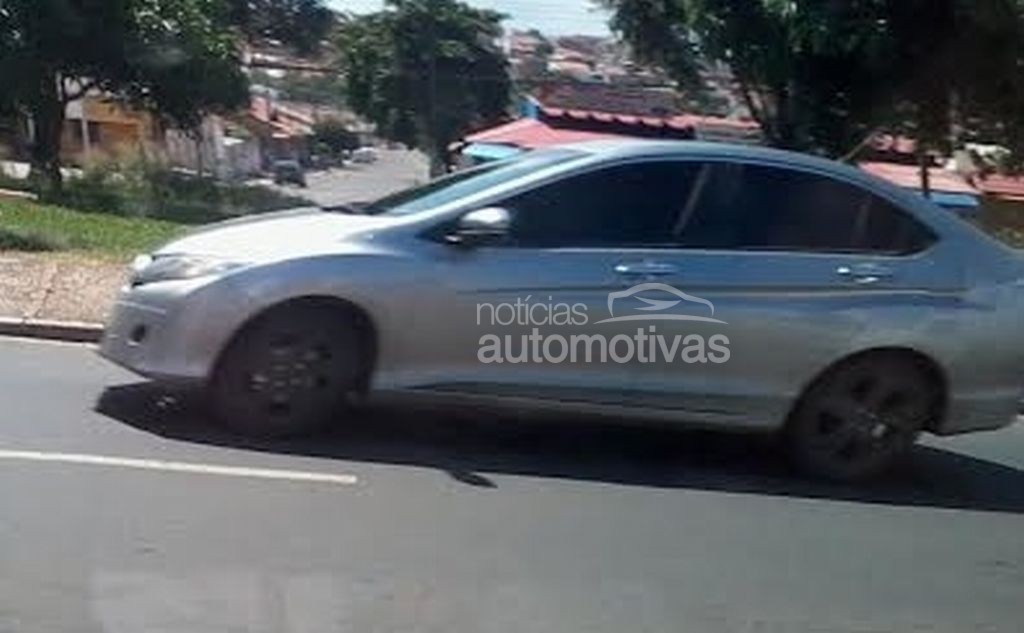 The fourth generation City, with similar dimensions but improved cabin space, world debuted in India last year, and within a couple of months of its launch, overtook the best-selling Hyundai Verna. The other markets where the City has launched are Thailand (locally manufactured), Malaysia (kits exported from Thailand) and Nepal (exported from India).
Honda Brazil may give the new City the same 1.5-liter engine seen in India, but the Noticias Automotivas expects a reduction in fuel consumption, thanks partly to the more efficient CVT transmission with seven stepped gears.
Honda needs new launches this year to build customer excitement as the Brazilian auto market declined by 0.9 percent last year, after averaging a 10 percent growth in the previous ten years.
[Source - NoticiasAutomotivas.com.br]