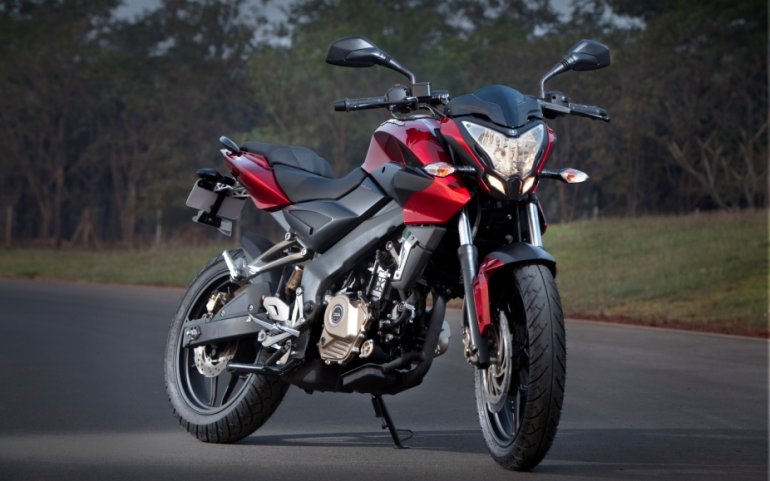 Bajaj might have lost its No.2 position in the sales volumes to Honda but the Pune based two wheeler giant is preparing itself for a comeback.
While Honda chooses to attack with commuter bikes, Bajaj's preferred weapon is the Pulsar. In his recent interview with CNBC-TV18, Mr. Rahul Bajaj, MD of Bajaj Auto revealed that two new Pulsars are waiting to be launched this year.
He stated, "We have several launches lined up for this year. There are at least two new Pulsars- one that will be smaller than the Pulsar 200cc and another that will be much bigger. This is going to help us defend our leadership in this space and that is very important for us."
We know that the bigger bike, the Pulsar 390 is in the works but it remains to be seen how much will be the displacement of the small Pulsar that Mr. Bajaj had mentioned about. Perhaps, the old 150cc and 180cc Pulsars are heading for a thorough makeover.
Commenting on the threat posed by the recent TVS-BMW collaboration, he stated that it is tough for a new entity to fight with the already well established Bajaj-KTM partnership.
Mr. Bajaj also said that the company will be entering the Indonesian market with the help of their partner Kawasaki in a few months time. When Bajaj enters Indonesia, there will be finer improvements made on the Pulsars which will benefit the bikes sold globally.
The Pulsar is having an indomitable run in the Indian small sportsbike segment and the addition of two more products to the famed lineup would give Bajaj a crucial advantage.
[Source: Moneycontrol.com]