Bangalore-based electric two-wheeler brand Ather Energy has announced the launch of the new Ather Dot home charger. Buyers of Ather 450 in Chennai will get the charger along with their vehicle now, while the customers in Bangalore will get it after October 2019.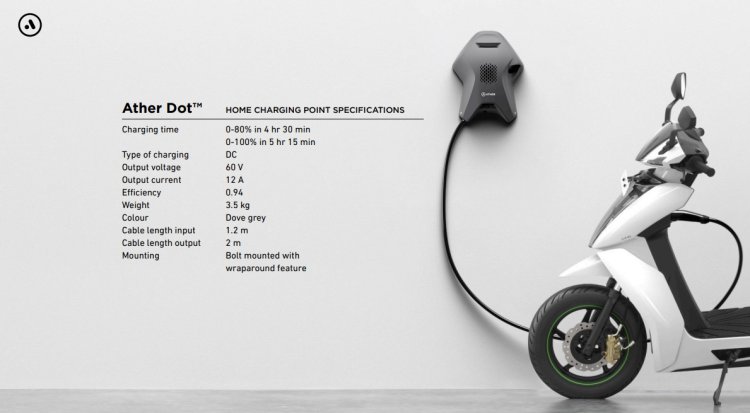 Also Read: Benling Aura (Ather 450 rival) electric scooter to arrive soon
The Ather Dot charges up the Ather 450's battery pack to 80% level in approximately 4 hours and 30 minutes while 100% recharge takes 5 hours and 15 minutes. It does not offer fast charging. The stylish charging device comes in Dove Grey colour and features bolt mounts with a wraparound feature. The company states that a full charge, depending on the cost per unit, can cost INR 15 to INR 24. Under the Ather Plan, the amount will be reimbursed to the customer every three months.
The Ather subscription plan is available in four versions – Ather Connect (INR 3,000), Ather Charge (INR 6,000), Ather Service (INR 6,000) and Ather One Plan (INR 8,400) – price per year. The home and public charging options are available with the Ather One Plan. The Ather Charge plan gives access to public charging. Check out the full details below:
| | | | | |
| --- | --- | --- | --- | --- |
| Plan | Ather Connect | Ather Charge | Ather Service | Ather One Plan |
| Connected Service | Yes | Yes | Yes | Yes |
| Over-the-air updates | Yes | Yes | Yes | Yes |
| Vehicle Service | No | No | Yes | Yes |
| Public Charging | No | Yes | No | Yes |
| Home Charging | No | No | No | Yes |
| Price/year (excluding GST) | INR 3,000 | INR 6,000 | INR 6,000 | INR 8,400 |
The Dot is designed to let the 450 charge overnight. A standard installation cost comes up to INR 1,800 (inclusive of GST), while the non-standard process will cost the customer extra money. Standard installation is when the parking spot is about five meters away from the electric meter. Non-standard installation costs include:
Cost of cable with conduit: INR 150/extra meter
Cost of cabling without conduit: INR 90/extra meter
New earthing connection: INR 3,000/pit
Load extension: Varies by area & load
The safety features on the Dot charger include water resistance, auto authentication for power theft prevention, surge protection and auto cut-off. Visit Ather Energy's FAQs section for finer details about the Ather Dot charger.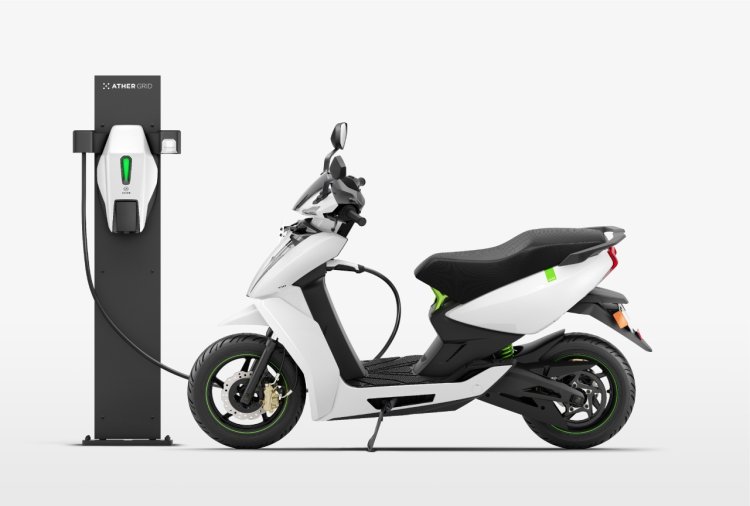 Also Read: Ather Energy inaugurates new outlet in Chennai
The Charger benefit from the recent GST rate cut announced by the Government of India. Apart from the charger, Ather electric scooters, too, have received a price cut. The Ather 450 now retails at INR 1,13,715 (against INR 1,22,647* previously), while the Ather 340 is available for INR 1,02,460* (against INR 1,10,647*).
*On-road Bangalore