German alternate energy firm NanoFLOWCELL unveiled the Quant-e sportlimousine at the Geneva Motor Show. The company clarifies that the Quant-e is neither a show car nor a concept car. The Quant-e is just a car that uses flowcell technology and is built from the ground up meeting all requirements for homologation, says the company.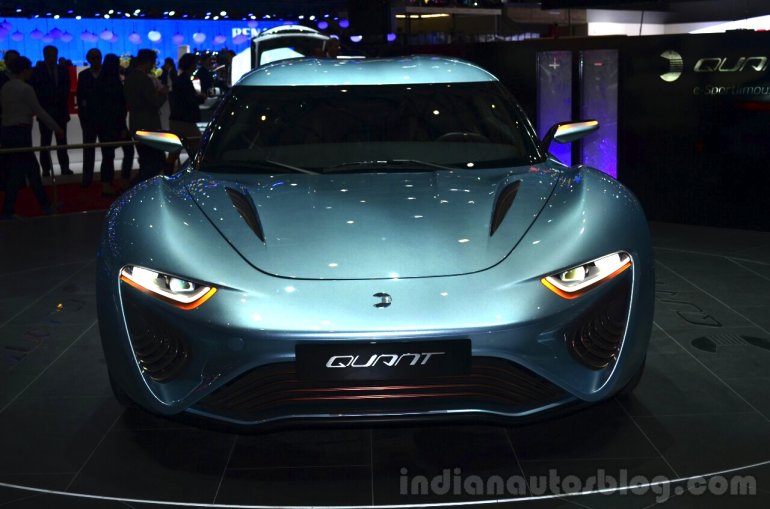 The car uses flowcell technology, that combines aspects of electrochemical accumulator cells with those of fuel cells. Liquid electrolytes are kept in two tanks and circulated through the cell. At the heart of the system, a membrane separates the two electrolytic solutions, but allows electrical charge to pass through and thereby produce power for the drivetrain.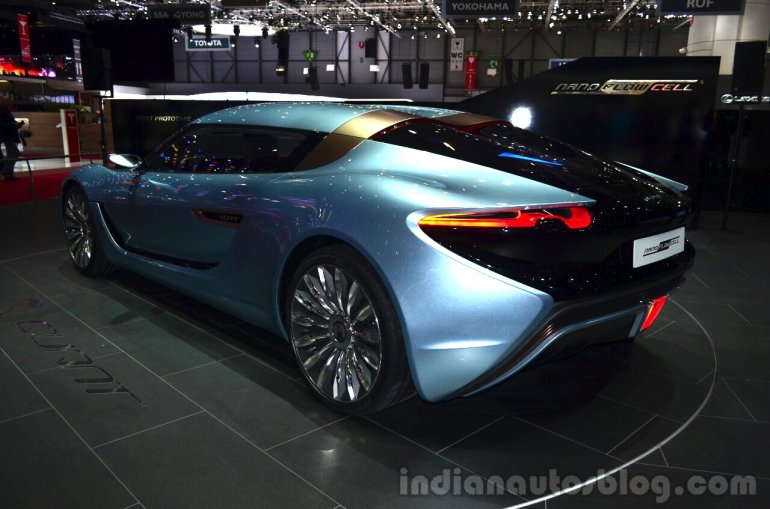 So far, the company says, tests on the output have been very encouraging. A nominal charge of 600 Volts and 50 Ampere current gives a constant output of 40 hp. The company also says that the performance-by-weight ratio is more than current lithium-ion technologies that power most of today's electric cars, implying that it would have five times more range.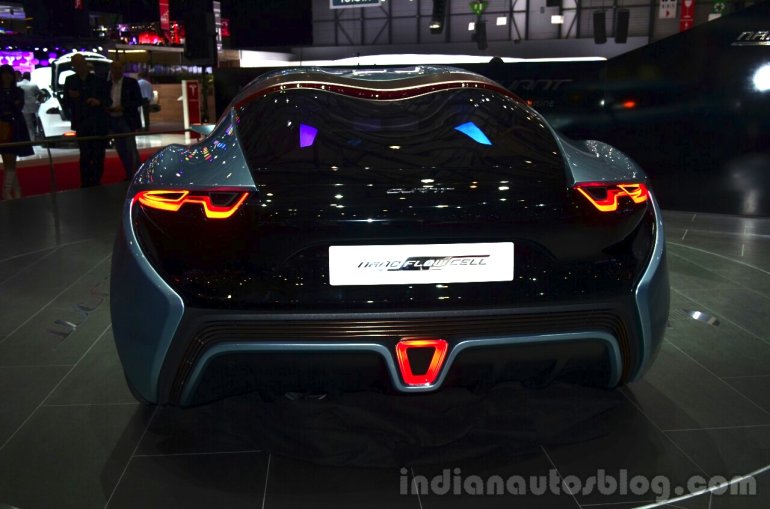 The four-seater sportlimousine has a length of more than 5.25 metres and a width of more than 2.2 metres and a height of 1.35 metres. Long gull-wing doors, large 1.7 metre wide side windows, extremely curved front and rear windscreen, 22 inch tyres, and a short front bonnet make up the design.
NanoFLOWCELL Quant-e Sportlimousine - Press Release
[Can't view the press release? Head to SlideShare]