We have been monitoring the VW-Suzuki Alliance for ages now. In December 2009, one of the biggest car makers in the world - VW announced that they had bough a 19.9% of stake in the 9th largest car maker in world – Suzuki for a sum of 2.5 billion dollars. This was a promising alliance which would have opened doors to many successful products changing hands and exploring new markets.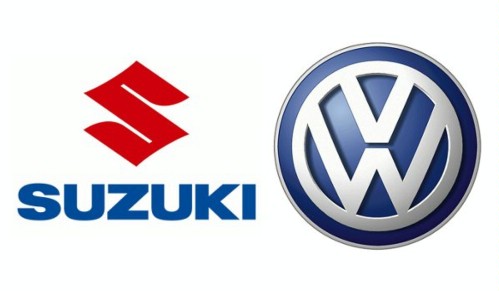 However, nothing of that sort ever happened. Nothing fruitful came out of the alliance. The idea was VW will use Suzuki's expertise in building small cars for which VW will assist Suzuki with technologies like diesel engines and alternate propulsion systems in return. The companies were not in favor of the idea of sharing dealership or service center space.
After much waiting and no results, we asked a simple question to our audience was Fiat (and not VW) the right partner for Suzuki because they share so many technologies and interests. However, it seems that now the whole VW-Suzuki alliance may be on the rocks.
After VW parted with 2.5 billion dollars for 20% stake, Suzuki sent $1.13 billion back and bought 2.5 percent of Volkswagen. Later, there was a war words between the management of the two companies with VW accusing Suzuki that it wants as much modern technology as possible from Volkswagen, but is not willing to reciprocate and the Japanese still need some training in proper cooperation.
Now, Osamu Suzuki, the head of Suzuki Motor Corporation, in his recent blog article, has fired back at VW's management. Here are some important points of his argument
• "Since the companies differ in size, people of Volkswagen may develop a mistaken impression that Suzuki is placed under their umbrella."
• "The initial basic agreement seems to falter."
• "We learnt about Volkswagen's technologies, but we did not find any one of them interesting enough to adopt immediately."
• "If we are short of any technology, we have an option to ask other companies with which we benefit from technological exchanges."
Clearly, things are not bright and shiny as we hoped them to be. In such a scenario, should the dialogues be continued or should Suzuki part ways and join hands with Fiat?