Booking to be done by email.
Kinetic-MV Agusta has commenced bookings for the MV Agusta F3 800 and MV Agusta Brutale 1090 in India. These are the only models that will be sold in India initially. The Brutale 1090 is priced at INR 17.99 lakhs and the F3 800 is priced at INR 25.99 lakhs (ex-showroom, Pune). The booking amount for the Brutale 1090 is 50 percent of the motorcycle's price, with delivery taking 45-60 days.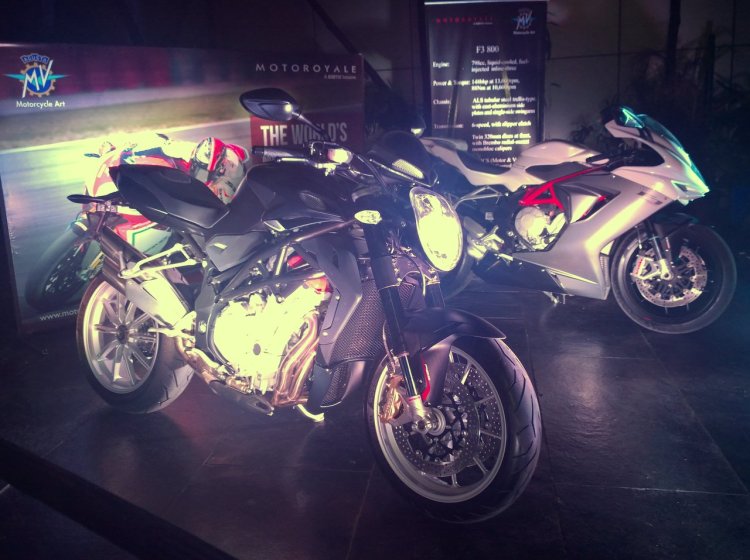 The Kinetic Group announced last month that it will inaugurate a new brand of superbike showrooms named 'Motoroyale', which will host MV Agusta models. The touch points are not operational yet, so the bookings for the Brutale 1090 and the F3 800 are taken by email for now (info@kinetic-mvagusta.com).
The MV Agusta Brutale 1090 is powered by a 1,078 cc four-cylinder motor that packs 144 hp and 112 Nm. The street fighter is capable of 265 km/h top speed, and is equipped with electronic aides including an 8-stage traction control, and ABS.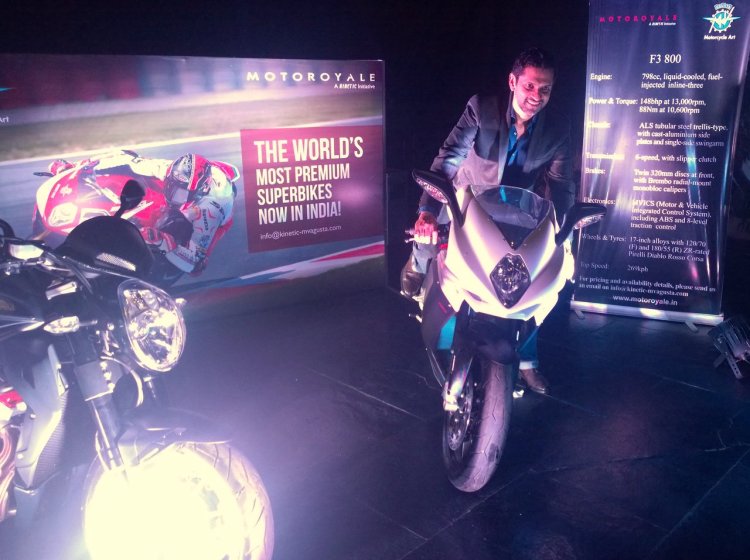 Also Read: MV Agusta F3 800 inspired by the Mercedes-AMG GT unveiled at the 2015 IAA
The MV Agusta F3 800 is driven by a 798 cc three-cylinder engine that develops 148 hp. Its top speed is 269 km/h. The super sports model also gets electronic assist features such as the 8-stage traction control, and ABS.
MV Agusta F3 800 inspired by the Mercedes-AMG GT - Image Gallery