Reported to arrive in showrooms across Europe in 2018.
Audi is developing the next generation Audi Q3 compact SUV which, according to Auto Express, will arrive in showrooms across Europe in 2018. New renderings from Avarvarii have been uploaded by Auto Express to give an idea of what we can expect.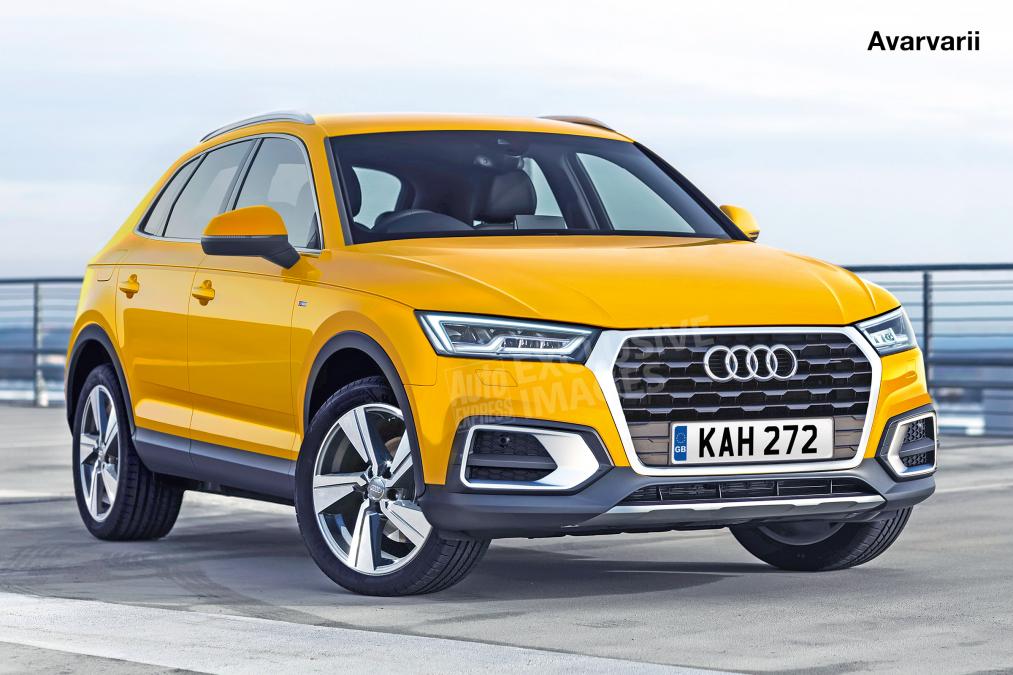 According to the renders, it appears that the Audi Q3 will follow the same path as the new Audi Q5. In other words, the exterior will not look too distinct to the outgoing model in order to maintain certain familiarity. There will however be new elements such as a beefier hexagonal grille, new LED headlamps, redesigned bumpers and new alloy rims. The Q3's size is also expected to increase to further distance away from the newest entry-level 'Q' product, the Audi Q2.
Inside, top variants of the BMW X1-rival will feature most of the bells and whistles found in the latest generation of Audi's such as the Q5, A4 and A3 (facelift), such as Audi's Virtual Cockpit, new steering wheel, and a new MMI infotainment system, all housed in a new floating dashboard design that helps increase the visual width of the cabin.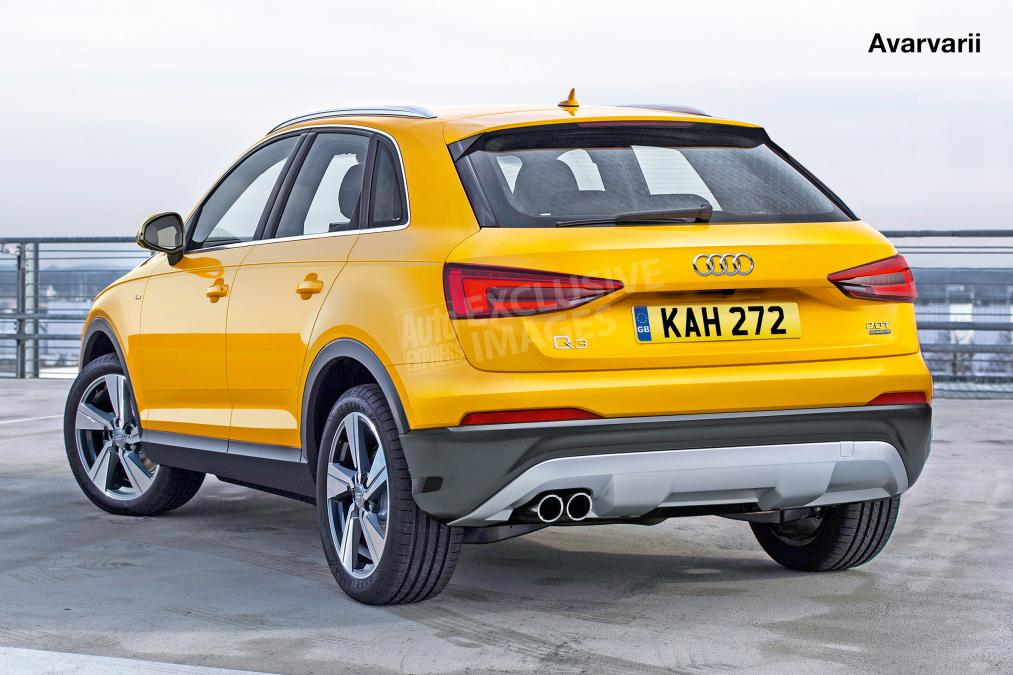 Also Read: Audi Q8 concept announced for NAIAS 2017 debut
The next gen Audi Q3 will drop the PQ35 platform for the newer, more spacious and lightweight MQB platform. Engine lineup will include four-cylinder TSI petrol and TDI diesel engines, with displacements ranging from 1.4L and 2.0L. A 6-speed manual or 7-speed DSG gearbox will be the transmission options, while Audi's quattro system will be standard in top variants. Also in the cards is a PHEV (plug-in hybrid) and full electric variants, which may arrive next decade..
[Source: Auto Express]