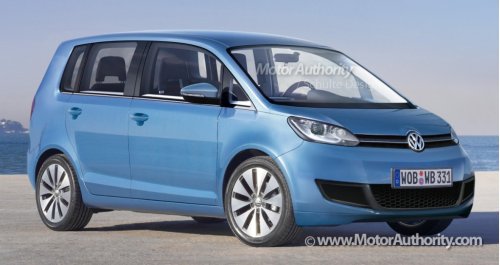 With the exception of the four-door notchback version of the Polo, VW is formulating a plan to use the same platform to fabricate MPV, station wagon and convertible models. And what's cool - It could be built right here in Pune!
The sedan version, based closely on the hatchback, with a longer wheelbase (10 cm extra) could also be sold in markets like Germany and UK in the coming years. In India, the Polo sedan could follow right after the hatch's launch. Chances are both the vehicles could occupy the VW stall at the Delhi Auto Expo next January.
The VW Polo MPV (nicknamed Polo Raum) and the estate (Polo Variant) are still in their early stages. They could or could not come about. If it does happen, the MPV is confirmed to use the sedan's extended wheelbase.
The convertible is further behind compared to the aforementioned models. The final call on the future variants will be taken in a few months.
Source - Autocar UK
Rendering via Motor Authority