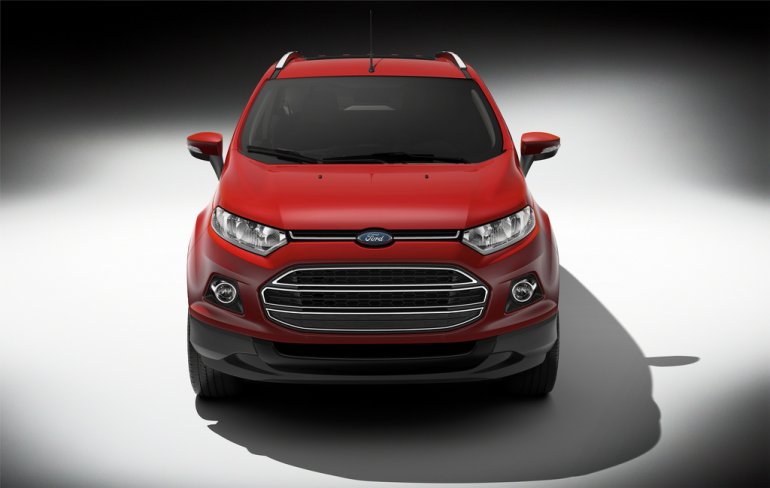 The Ford EcoSport is one car that we have been tracking religiously since the stage it was conceptualized.
Everyone at IAB's office can't wait to get their hands on the game changing SUV. Unfortunately, we haven't been lucky so far (Hello Ford!).
So in the meantime, we are checking out other publications and their opinion on the Ford EcoSport. We came across MotorTrend reviewing the Ford EcoSport and boy do they have some terrible things to say about it.
Here are some key criticisms of the review -
The spare wheel on the tailgate is a design characteristic for people who live in the 1990s.
The front fascia has an uncanny resemblance to a goldfish gasping for air.
The quality of the plastic on the dashboard seems to have taken a small dive from the Fiesta.
The dashboard is very confusing to operate.
The equipment level even on the highest variant was considerably inadequate.
Sluggish throttle response, stupidly long gear ratios, lackluster acceleration, and a sensation of excess weight sloshing around in the nose almost spoils the driving experience.
The electric power steering was considered mild but accurate and reliable.
There were some good points in the review as well such as –
The publication mentions that for a small car it commands a lot of attention on the road.
The tall trunk space is usefully large at 12.8 cubic-feet, increasing to 24.9 cubic-feet with the rear seats folded down.
Those rear seats can recline in two stages, perfect for sleepy rear passengers.
Fiesta's driving personality has been endowed on the EcoSport as well and it is very infectious.
Please note that IndianAutosBlog.com does not subscribe to any of the above mentioned opinions. We will reserve our criticism until we finally get to drive the little beast. We understand there are three engines and two transmissions at launch (1.5L petrol, 1.5L diesel, 1L Ecoboost, 5-speed MT, 6-speed AT) and the vehicle will reach dealers in March 2013.
[You can check out the complete MotorTrend review of the 147-horsepower 2.0-liter EcoSport variant over here]