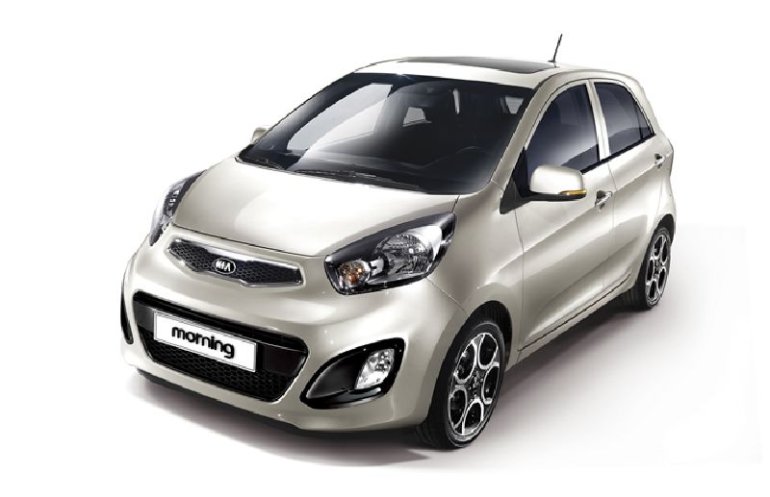 Mirror, mirror on the wall, who is the most reliable of em' all? The VW or the Mercedes or the BMW? If you answered saying 'none of them' you're indeed correct.
A couple of days ago, our Bumper To Bumper post focused on the 'reliability of German cars'. We said that a lot of the German cars were not as reliable as what meets the eye.
Today, we've some interesting news on the Koreans to share.
In a recent finding conducted by Money Supermarket in association with Warranty Direct, it was found that the most reliable car on Britain's road was the humble Kia Picanto (Kia Morning in some markets). The small Picanto took top honors, battling with rival cars such as the Maruti Ritz (Vauxhall Agila for the UK) and the Maruti A-Star (Suzuki Alto for the UK). Both the Japanese came in second and third place respectively.
If you didn't know, Hyundai is conducting trials of the Picanto LHD model around its plant in Chennai and despite not being on the Indian market, its quirky styling is a hit with online auto enthusiasts.
Surprisingly, the least reliable cars were found to be a pair of Suzuki's as well - The Jimny and the Wagon R.
The survey has been gathered from about 50,000 Warranty Direct policies. The Overall reliability was seen as a combination of frequency of mechanical issues and the average cost of repairing them. With this a 'RI' Index was made (Reliability Index). The average score was  100 and the lower the score, the better the reliability of the car.
[Left - Mr. Shahul Hameed spotted the Picanto believed to be testing for Mahindra; Right - Benedict spotted the yellow Picanto that is believed to be one of Hyundai India's mules]
The Picanto managed an amazing score of 3/100 with the Ritz and the A-Star scoring 5 and 6 respectively. Other cars in the RI Index, which are sold in India were the Ford Fiesta scoring 13/100, the Toyota Corolla with 14/100 and the Honda Jazz with 18/100.
Overall, Kia as a manufacturer came in fifth place with the Japanese trio of Honda, Suzuki and Toyota taking the podium.
And you thought your VW Jetta/Mercedes C Class/BMW 3 Series would make it at the top?
[Source - MotorTorque.com]