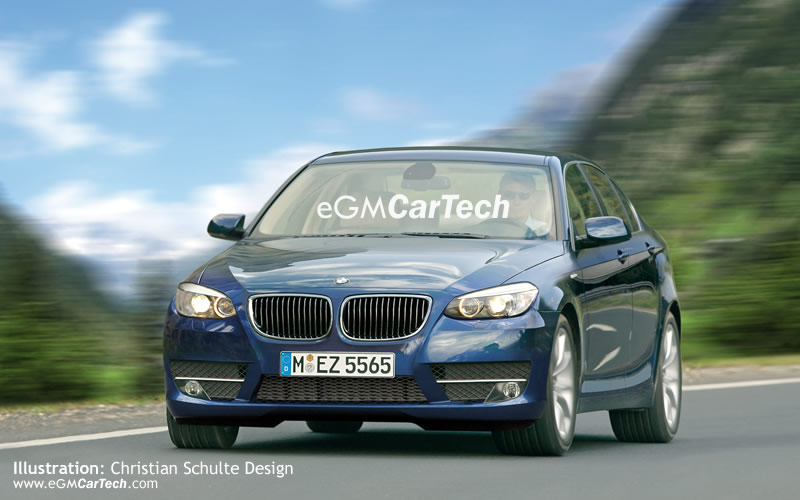 The BMW 5 series has been the leading seller in its class in India. The next model will be unveiled only in 2011, but it has whipped up lots of curiosity at this early stage. We are continually getting news on the styling and the technical specifications of the upcoming model. So we thought- Why not put it up on IAB?
Codenamed F10, the 2011 5 Series will feature engines derived from the turbocharged engine range. The 540i gets the award winning 3.0 Twin Turbo Straight Six with around 305bhp and the 550i gets a 4.4 Twin Turbo V8 and the range is also expected to have a turbocharged clean diesel as well.
The 5.0-liter V10 from the M5 will be replaced by a Twin Turbo V8 after BMW's announcement. Hybrids will likely be available as both full dual-mode and mild types, depending on how they're received in the upcoming X6 and 7 Series hybrids.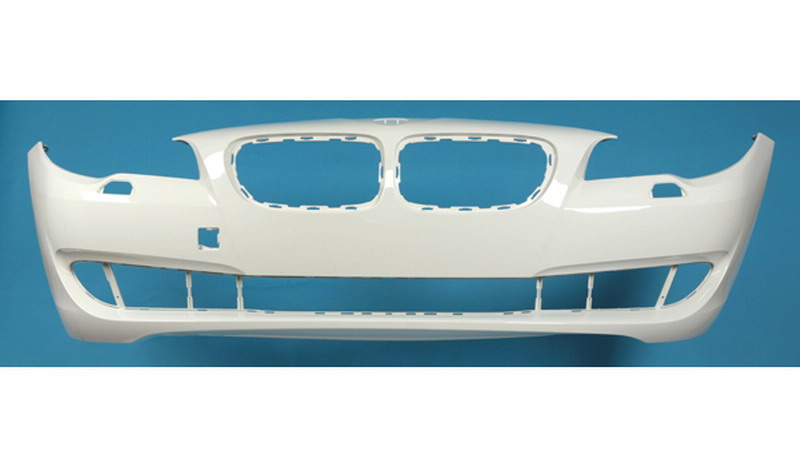 The above picture shows the front bumper of the 2010-11 BMW 5 Series. Alike to the competition, the 5 series has increased its wheelbase by a few inches but the overall weight will be maintained nearby the outgoing model through the application of smaller, turbocharged engines and comprehensive aluminum in the body panels such as closing panels, fenders, and roof.
On the way out are Mac Pherson struts which are going to be succeeded by Control-arm front suspensions. Other options include the Integral Steering package just introduced on the 7 Series, which adds electronically controlled rear steering to the familiar active front steering.
Adaptive damping also will be present. Optional drivers' aids will include follow-to-stop adaptive cruise control, sideview cameras, head-up display, and night vision with pedestrian recognition.
Source for Images : EGM Cartech, BMW Blog
Source of info : Motortrend