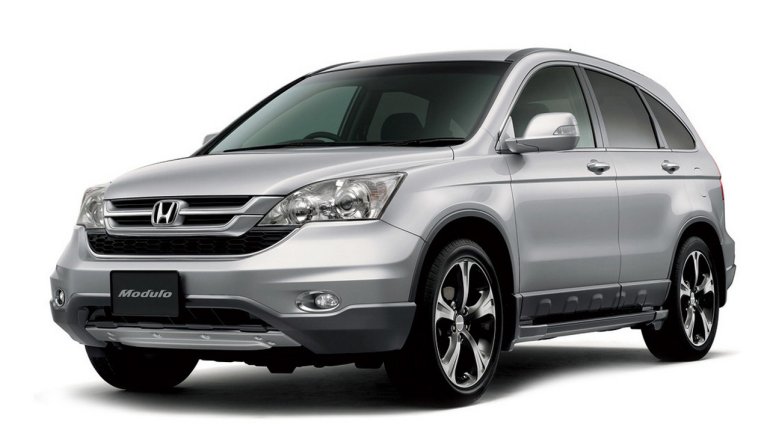 Honda CR-V, a product that shares many features with the Honda Civic is still not the best seller or 'the' SUV in the Indian market.
To make it a more tempting buy, Modulo and Mugen are offering accessories to both the US-spec and UK-spec 2010 Honda C-RVs.
The new CR-V on the block will feature new front and rear bumpers which are definitely more sporty, new grille and 19 inch alloys.
Along with those goodies, you also get a new exhaust system, side skirts, roof spoiler plus a pressure monitoring system by Mugen.
You must check the pictures after the break to understand the additions.
Modulo Kit for 2010 Honda CR-V
Mugen Kit for 2010 Honda CR-V