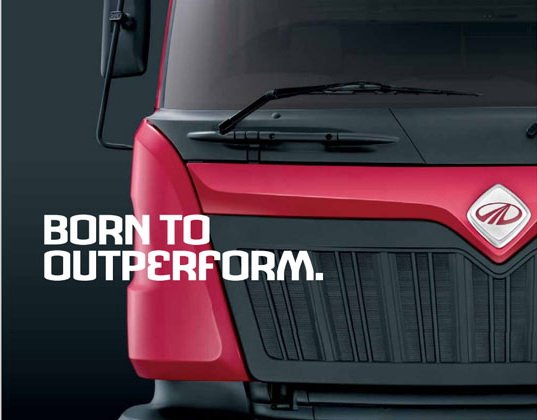 Mahindra&Mahindra can add another feather to its cap.
According to recent figures released by SIAM, Mahindra has managed to replace Ashok Leyland in the number 2 spot of the Indian commercial vehicle market.
Mahindra managed to retail 1,67,588 units during the February 2012 to April 2013 period. Sales figures of Ashok Leyland, on the other hand, stood at 1,00,592 units for the same period. Thus, a clear difference of 66,000+ units puts Mahindra in the lead. Tata Motors however managed to retain its number one spot.
Mahindra was able to overtake Ashok Leyland as they have a very strong portfolio of products. They have vehicles in the sub-1 tonne capacity such as the Gio and Maxximo, and vehicles such as the Bolero pickups and the Genio positioned above these models, performing very well. Ashok Leyland's smallest offering is the Dost, which is only available in one fuel and body type variant.
The CV market generally resonates the condition of the economy. With the economic gloom hovering over India, the CV market has witnessed a sharp drop in sales figures, especially in the heavy commercial vehicle segment.
Total CV sales have dropped by 22% in the April 2012-February 2013 period when compared to the previous corresponding time frame. The CV industry is in a glut because of excessive discounting and inventory pile up. More importantly, industry experts are not expecting any major changes in the market dynamics in the coming months.
Despite the slowdown, both Mahindra and Ashok Leyland are increasing investments on new CV products for the future. Both automakers feel that the slowdown is temporary and the demand for CV's will rise in the future.
The CV industry is also expecting a stimuli package from the government to negate the downturn and improve the overall market sentiment.
[Source: Economictimes.indiatimes.com]