To create some interest around the previous generation Mitsubishi Pajero Sport in India, the company has launched a customisation programme for the SUV. It calls the customised model Mitsubishi Pajero Sport Splash.

Customers can create their Mitsubishi Pajero Sport Splash based on the standard Mitsubishi Pajero Sport and the Mitsubishi Pajero Sport Select Plus. There over 30 different colours and patterns to choose. Mitsubishi has put up an online configurator that shows three types of designs, each with five different dual-tone colour schemes. The patterns and colour schemes are the same for both the variants.
Under the hood, the Mitsubishi Pajero Sport Splash has the 2.5-litre DI-D turbocharged four-cylinder diesel engine that produces 131 kW (178 PS) and 400 Nm (MT)/350 Nm (AT) of torque The Mitsubishi Pajero Splash's prices range from INR 28,85,500 to INR 30,.50,300. Mitsubishi sells even a Pajero Sport Dual Tone with five different colour schemes. This model costs INR 28,77,000 (MT)/INR 29,24,000 (MT), as per the website.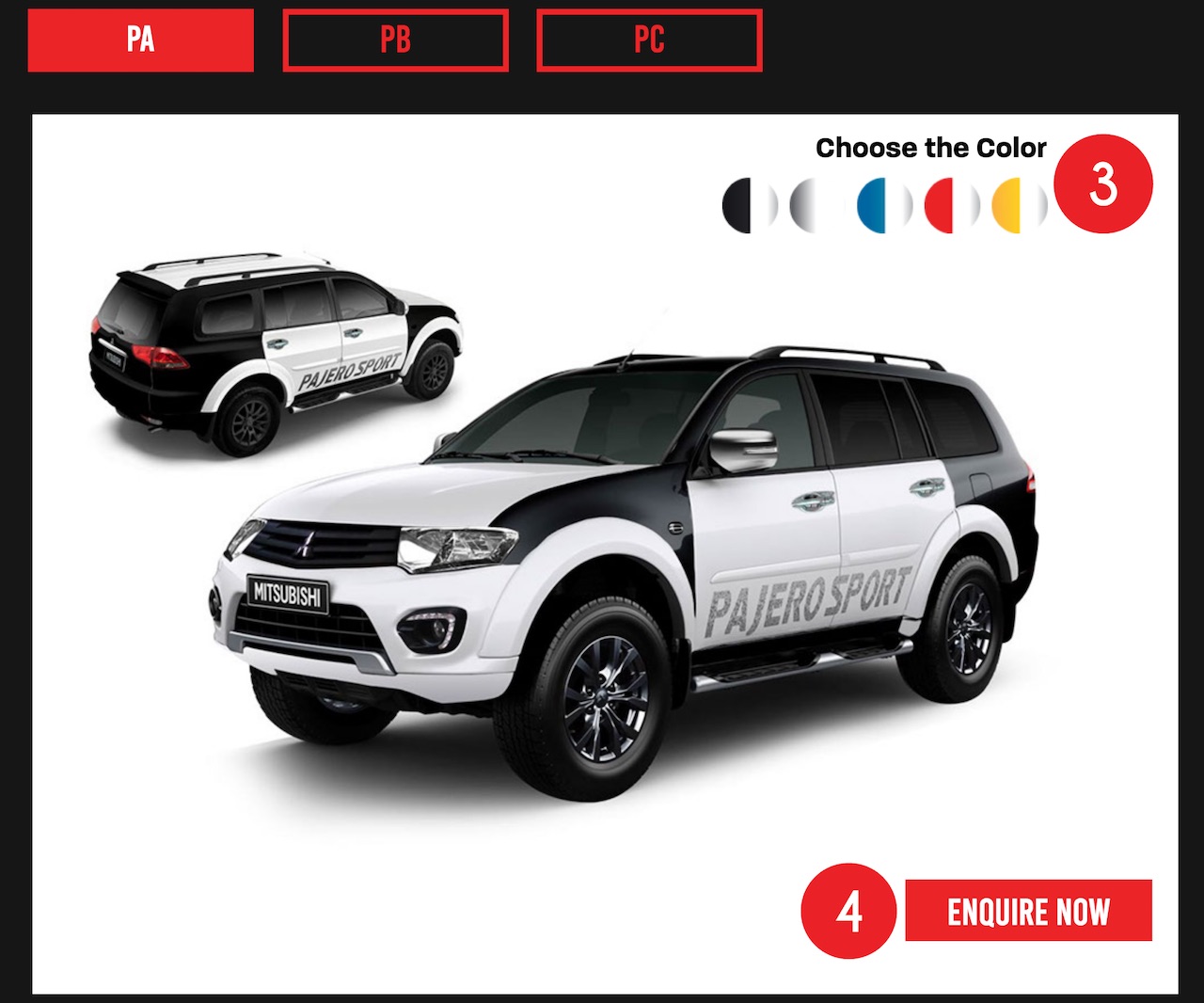 Also Read: 2019 Mitsubishi Pajero/Montero featuring a new grille goes on sale in China
A year ago, a report said that the new generation Mitsubishi Pajero Sport will finally arrive in April this year. It's July now, but there's still no sighting of a test mule or a official word on this model's launch. With the Mitsubishi Outlander having just arrived, we doubt the all-new Pajero Sport will see an introduction anytime soon.
Mitsubishi Pajero Sport Splash - Prices
Pajero Sport Splash AT - INR 28,85,500
Pajero Sport Splash MT - INR 29,32,500
Pajero Sport Select Plus Splash AT - INR 30,02,500
Pajero Sport Select Plus Splash MT - INR 30,50,300