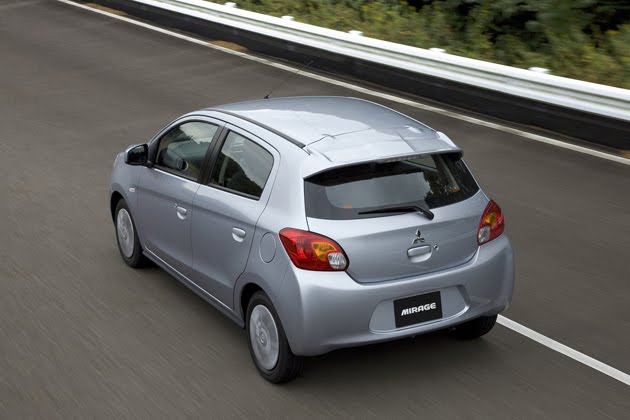 Mitsubishi Mirage is the one car we have set our eyes on since the day it was announced. It was designed and engineered for emerging markets and thus it makes perfect sense for India. But today some more interesting news has come our way related to the Mirage.
Rumors are circulating that Mitsubishi is preparing a hotter version of the Mirage hatchback for the enthusiast's market. Supposedly called Mirage Evo, it will be powered by a 1.5L three-cylinder turbocharged engine churning out 150 horsepower.
We would like to remind our viewers that the normal Mirage has a 1.2L engine generating 78 bhp. So that's nearly twice the power!
That's not all. The weight of the Mirage Evo will be curtailed to 900 kg giving it a fantastic power-to-weight ratio. It will also have stiffer suspension and beefier brakes. On the show-off front, it will have bigger alloys, a complete aerodynamic body kit and a functional hood scoop. If the rumors are true, the Mirage Evo will debut in the summer of 2013.
Back home, Mitsubishi India is undecided on whether the Mirage is the right car for the Indian masses. The company is also undecided whether they should execute it ealone or with their existing partner Hindustan Motors. More importantly, Mitsubishi India is still not decided whether it wants to be one of the dominant players in India.
The Mirage will certainly turn a few heads in the Indian automotive scene. The hotter one will be an icing on cake!
[Source: leftlanenews.com]