The idiosyncratic Mini Superleggera Vision concept is in attendance at the 2014 Paris Motor Show.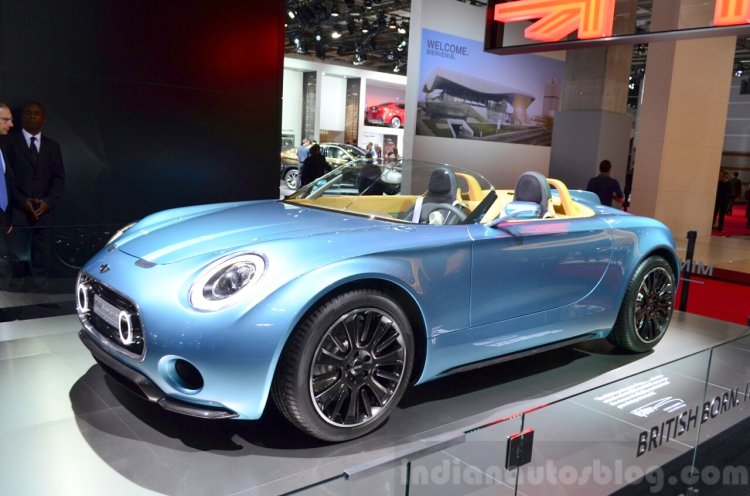 Born out of the British carmaker's association with Touring Superleggera, an Italian design and coach building firm, the Mini Superleggera Vision is an open-top roadster with an electric powertrain.
In design, the concept incorporates the latest Mini family look into a traditional two-seat roadster. The long bonnet, stretched wheelbase, wide track and a fin on the trunk lid make it nothing like any of the existing Mini models.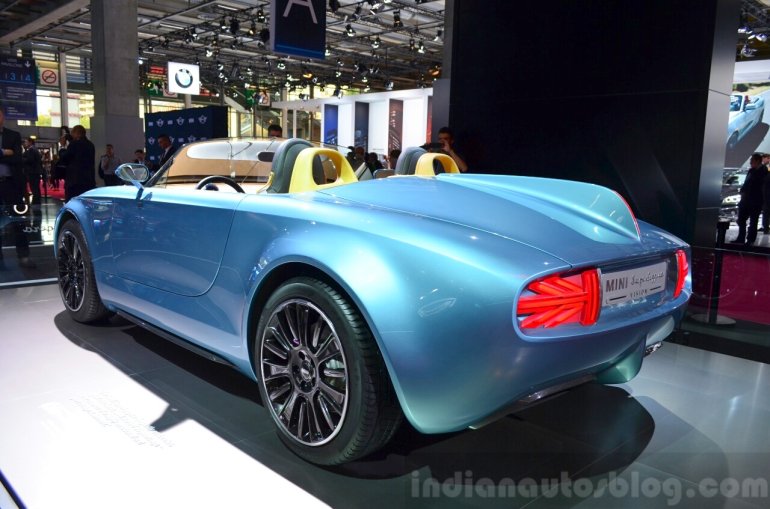 The company says that the aluminium body panels of the car are handcrafted by Touring Superleggera. Except for the aluminium shoulder line on the borders, the exterior seamlessly blends into the interior, says Mini.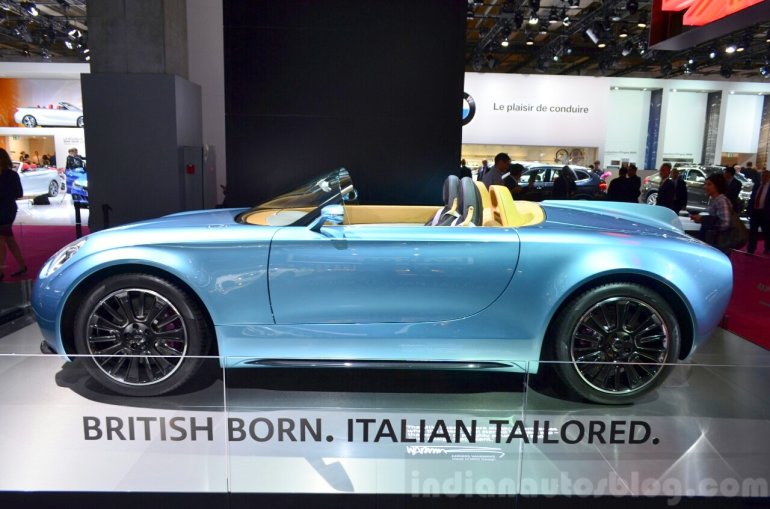 The cabin is full of untreated aluminium sheeting and tube-shaped structural elements to mimic the classic coach building practices. The minimalistic dashboard houses nothing but an instrument panel and the centre console is made of a single aluminium sheet which is left unfinished intentionally. The seats are upholstered in leather.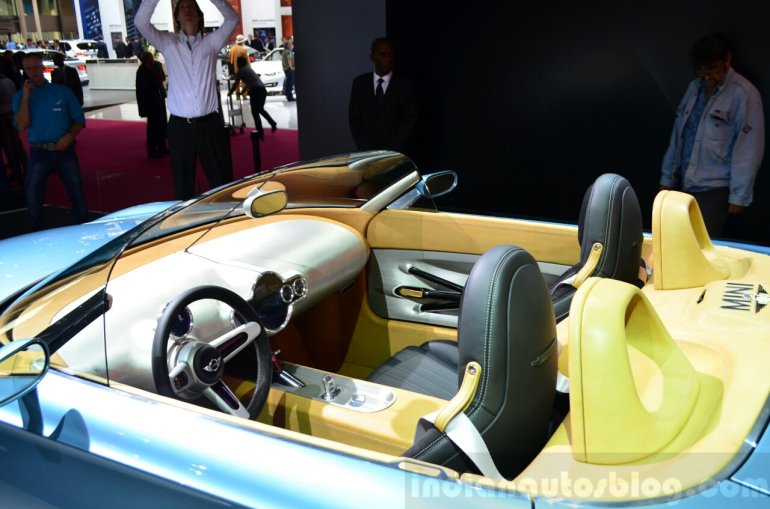 Mini has neither announced the powertrain details nor revealed the concept's production opportunities.
More details about the concept's craftsmanship are available in the press release below.
Mini Superleggera Vision Concept - Press Release
[Head to Slideshare if you can't view the press release.]