MINI has unveiled the Alex Coyle's Cooper DeLux, based on the 2014 Mini Cooper, at the ongoing New York Auto Show.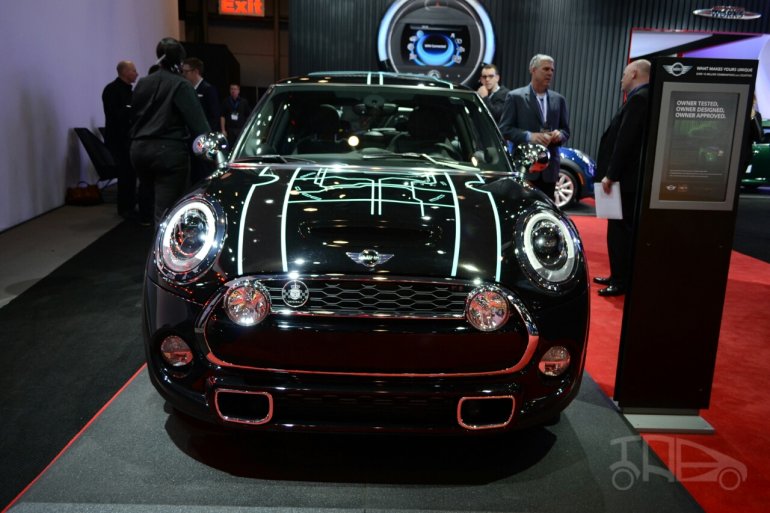 This limited edition MINI is a result of a competition that MINI held with the promise of putting it into production. Only 56 units of the MINI DeLux will be made.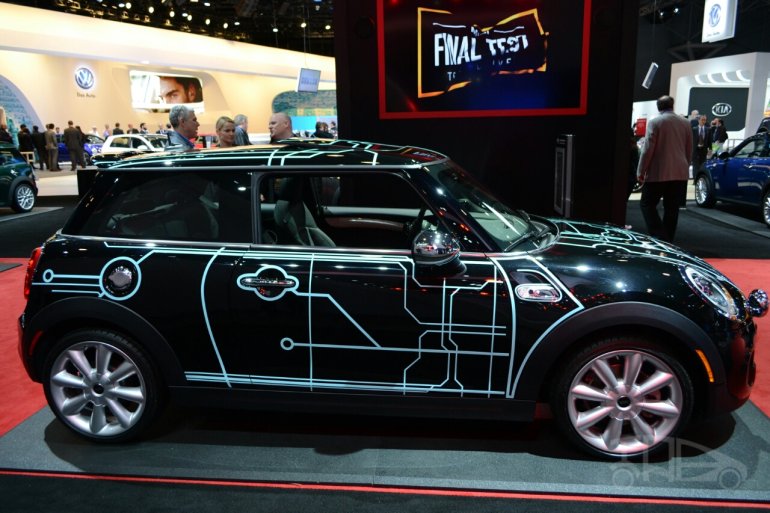 10 fans of MINI were chosen to design a car with a few parameters like Midnight Black exterior with chrome accents, Tron-inspired graphics and 18-inch alloy wheels. The model was also equipped with cloth / leatherette seats, the Premium package, the Sport package and the Cold Weather package.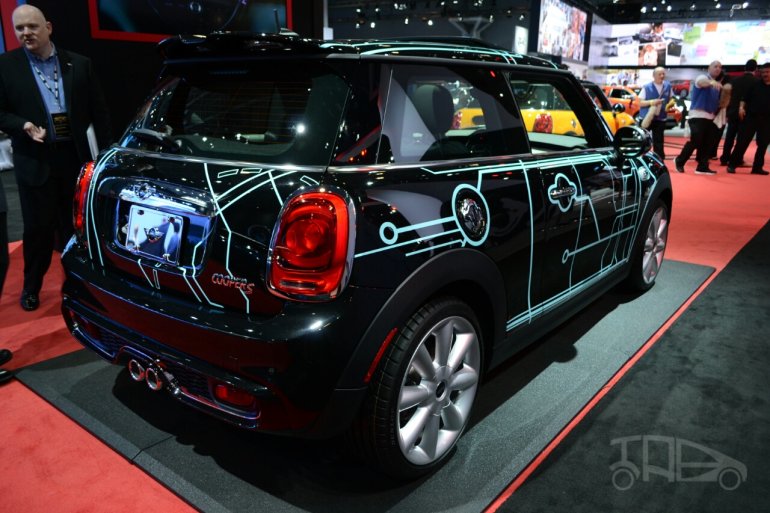 The winning proposal - from Alex Coyle - was selected via an online vote accepted last month. You can get more details in the press release below.
MINI Alex Coyle Cooper DeLux - 2014 New York Auto Show - Press Release
[Can't view the document? Head to SlideShare]