Highlighting its British roots, MG India has made popular British actor Benedict Cumberbatch its brand ambassador. Cumberbatch enjoys a cult status among fans mainly because of his lead role in the Sherlock TV series and various big-name movies, including the Avengers franchise.
"I have grown up seeing and reading about MGB's and MG Midgets, recognising MG as a classic and iconic brand," Cumberbatch commented on the announcement. "I am delighted to be part of the launch of the new MG in India with the MG Hector, which may well be a classic of the future," he added.
Although originally a British brand, MG is now owned by China's SAIC, and the entire MG portfolio comprises only Chinese models. The Hector, which will mark its debut in India, is basically a reskinned and repurposed 530 from the SAIC-GM-Wuling tripartite joint venture's low-cost brand Baojun.
The announcement of MG India partnering with Benedict Cumberbatch comes just days after the MG Hector was spied completely undisguised while being driven by the celebrity during its commercial shoot in the UK. The launch will take place in the second quarter of this year (April-June 2019).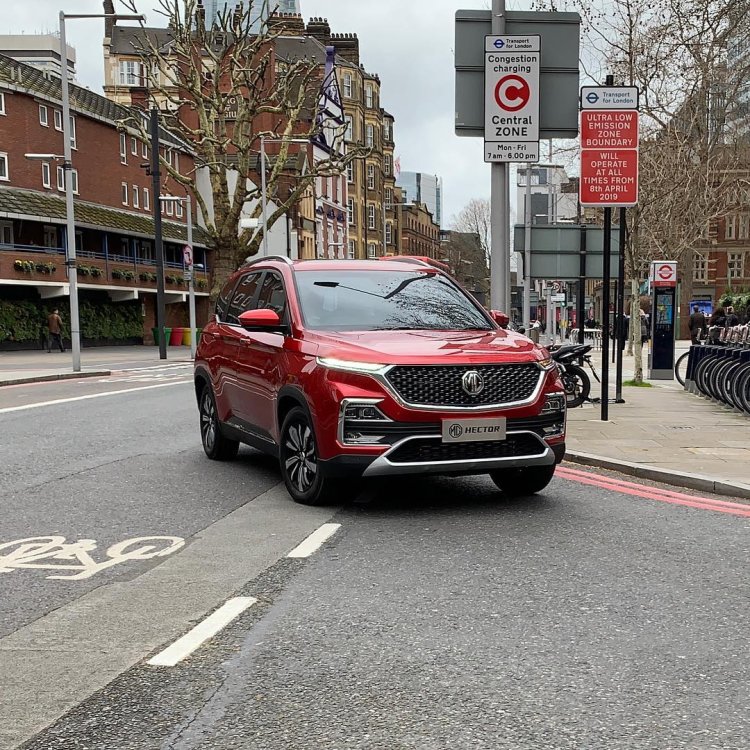 Also Read: Segment-first tech features of MG Hector to be revealed on April 2
The MG Hector will come with a 1.5-litre turbocharged petrol engine and a 2.0-litre turbocharged diesel engine, with the latter sourced from FCA. The petrol engine will produce 143 hp and 250 Nm of torque and send drive to the wheels via a 6-speed manual transmission or a 6-speed dual-clutch automatic transmission. The diesel engine is expected to develop 173 hp and 350 Nm of torque. While a 6-speed manual transmission with this engine is a given, there's no word on the AT option.
Following the Hector, MG India will launch the EZS pure electric SUV, around October this year.
[Image Source: instagram.com]