Well-set in the mind of private customers as the top luxury car brand in India, Mercedes-Benz wants to target fleet customers next. According to a report from The Times of India, the company is evaluating the V-Class for our market.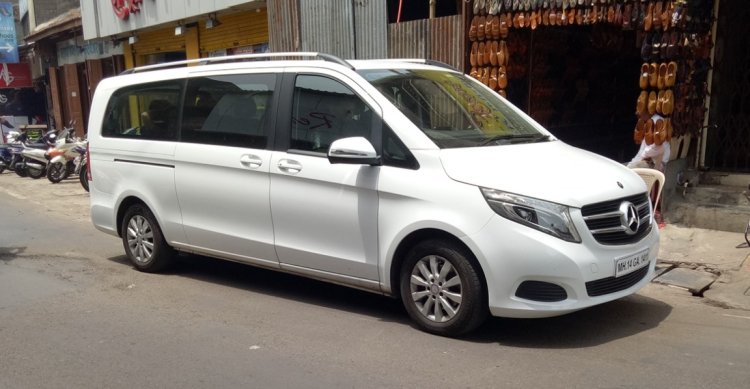 The current generation Mercedes V-Class came at the beginning of 2014. More elegant and dynamic than its predecessor Viano, it was developed keeping in mind needs of three customer groups: families that have children that value active family life and leisure time, people with an active lifestyle that have many sports and outdoor equipment, and luxurious VIP or hotel shuttle buses.
In India, Mercedes-Benz is looking at launching the V-Class with the third customer group: fleet operators and luxury hotel chains seeking to provide guests with a high-quality travel experience.
Mercedes-Benz makes the V-Class in three lengths: compact (4,895 mm), long (5,140 mm) and extra-long (5,370). As standard, there are four individual seats in the rear compartment, but there is an option of having the vehicle with one or even two rows of three-seater benches. Here, knowing the customer profile the company is targeting, we expect the 8-seat config to be imported.
Electric sliding doors, large panoramic sliding roof, Thermotronic climate control system, seat heating and ventilation with lumbar supports on all seats, rear centre console with a five-litre cooling compartment and thermal cup holders are some of the salient features of the Mercedes V-Class.
Internationally, the Mercedes V-Class is available with the following engines:
[V 200 d] OM 651 2.0-litre diesel (136 PS/330 Nm)
[V 220 d] OM 651 2.0-litre diesel (163 PS/380 Nm)
[V 250 d] OM 651 2.0-litre diesel (190 PS/440 Nm)
[V 260] M 274 2.0-litre petrol (211 PS/350 Nm)
6-speed manual and 7-speed 7G-TRONIC PLUS are the transmission choices. Power goes to either the front wheels or all four wheels (in configurations fitted with the optional 4MATIC AWD system).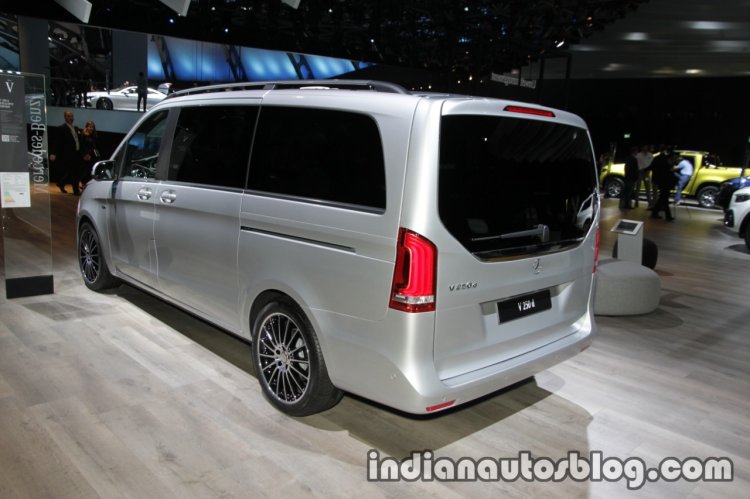 Also See: 2019 Mercedes GLE vs. 2015 Mercedes GLE - Old vs. New
The Mercedes-Benz V-Class, if launched in India, will likely arrive as a CBU import from Vitoria, Spain. The new relaxed import norms announced this month would motivate automakers to experiment with niche models in our market before zeroing in on localisation.
[News Source: timesofindia.indiatimes.com]
[Image Source: fly-wheel.com]