Our friends at MB Passion have come across this image, which happens to be the product plan for Mercedes-Benz and Smart for 2012-2014. This product sheet reveals the showroom launch of new vehicles, as the GLA is listed in the early parts of 2014, even though the world premiere happened in September this year at the Frankfurt Motor Show.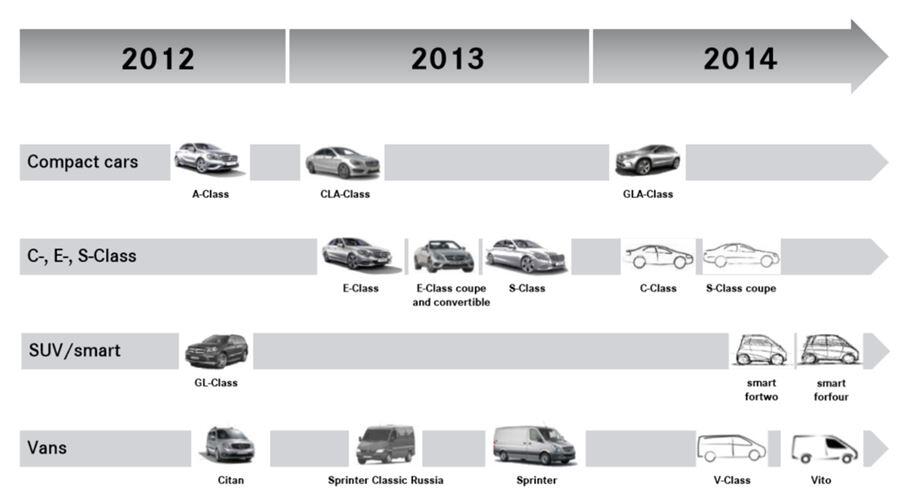 By the middle of 2014, Mercedes would have launched three all-new passenger cars, excluding the GLA. The 2015 C Class, which has prematurely leaked on the internet, will have its world debut at the Detroit Motor Show in January following which sales would commence by spring 2014.
Even the S Class coupe which debuted in concept form at the Frankfurt Motor Show will launch towards the middle of next year. If the concept is anything to go by, the coupe looks nothing like the S Class sedan on which its based, and Mercedes are also plotting a convertible based on it.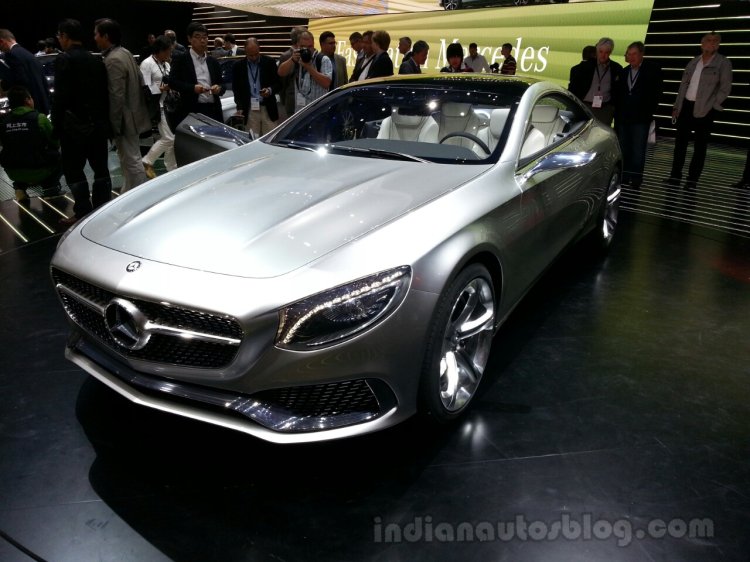 At about the same time as the coupe's launch, the next generation Viano which has been named V Class, will have its market introduction. We expect Mercedes to show the people mover earlier in March at the Geneva Motor Show given that the company has released interior images of the van.
A commercial variant of the V Class, branded the Vito, would launch in the later parts of 2014.
In the second half of 2014, Smart will introduce the fortwo and forfour urban runabouts. A design precursor to the forfour was shown at the Frankfurt Motor Show this year.