Vietnam has become the first market outside Germany to produce the new S-Class. Mercedes will launch the S-Class on the 8th of January in India, but the S 500 launch edition would be a CBU and local assembly isn't going to begin anytime soon.
According to Mercedes-Benz Vietnam, production trials started at the Ho Chi Minh city plant in September of last year. The engine, interior compartment and the controls are imported from Germany, while the vehicle body is processed and painted at the plant.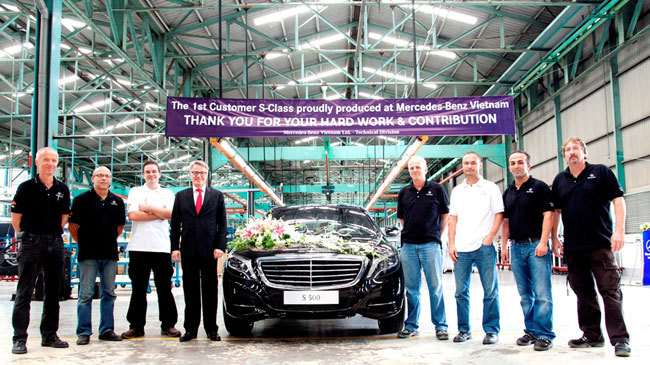 The car goes through a 4-point quality check at the Ho Chi Minh city plant which includes a vehicle body inspection, paint quality inspection, inspection of the assembly (chassis and engine inspection, interior inspection, factory test) and overall inspection.
Mercedes-Benz's Vietnam plant also received the "Best Plant" award from Daimler last year and the assembly of the new S-Class is being considered as an important milestone by the company. The recognition is believed to have influenced the decision to quickly grant permission to locally manufacture the car.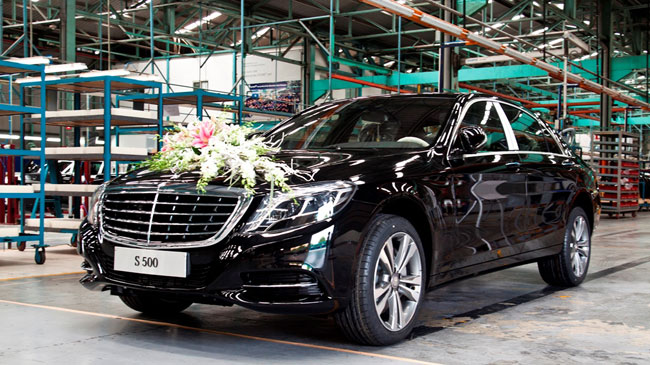 The start of series production of the new S-Class signifies three messages according to Mr. Michael Behrens, CEO of Mercedes-Benz Vietnam - its a testament to the quality of the plant and its workers, the brand's commitment to continue leading the luxury market, and the dedication to customer needs of bringing the latest models.
The S Class is available to Vietnam in two variants - S 400 L priced at 1.02 crore rupees and the S 500 L priced at 1.36 crore rupees. Vietnamese singer Thu Minh has been roped in as the face of the car.