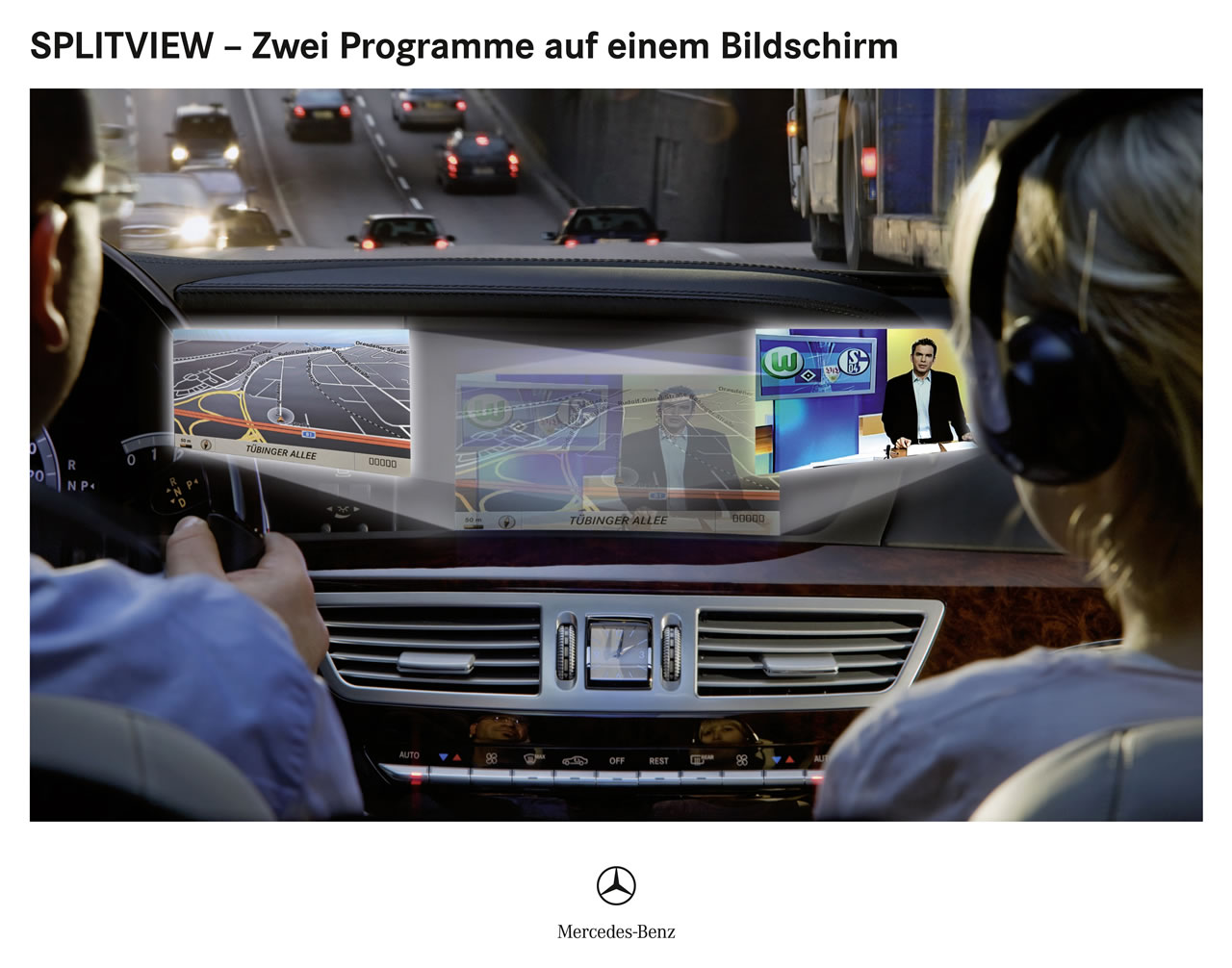 We would always like to view our favourite programs on television. So, when there is another person around, its going to be very difficult to choose who watches the television. This new technology from Mercedes Benz might just come to your rescue.
What we have here is possibly two televisions in one which means lesser headaches and easier multi-tasking.
Splitview COMAND system-
Developed in collaboration with Bosch, will allow both the driver and passenger to view two separate programs via the same COMAND display.
Will take the Mercedes Benz S-Class much more upmarket and in a league of its own.
Enables the COMAND screen to show two different images simultaneously by placing pixels adjacent to one another, so that depending on seating position, either one image or the other can be seen.
For example, let's say the vehicle's operator is in the process of viewing navigation directions, the front passenger can simultaneously watch a film on the exact same 8-inch display.
As with current S-Class models, the driver has access to the full suite of COMAND functions, while the passenger uses a separate remote control to choose either a DVD, TV channel or music video to watch (all of which can be used in conjunction with headphones, should the passenger desire).
As already noted, the SPLITVIEW system will make its debut next summer, found on the S-Class sedan lineup, and us Indians? Since all the S-Classes are imported, expect Indian versions to get them, but at a premium.
Source : eMercedes Benz