Mercedes surprised us at the Auto Expo by bringing along a production (Euro-spec) GLA. In a press release sent to the media prior to the Expo, the company clearly stated that it will show only the concept GLA (shown at last year's Auto Shanghai).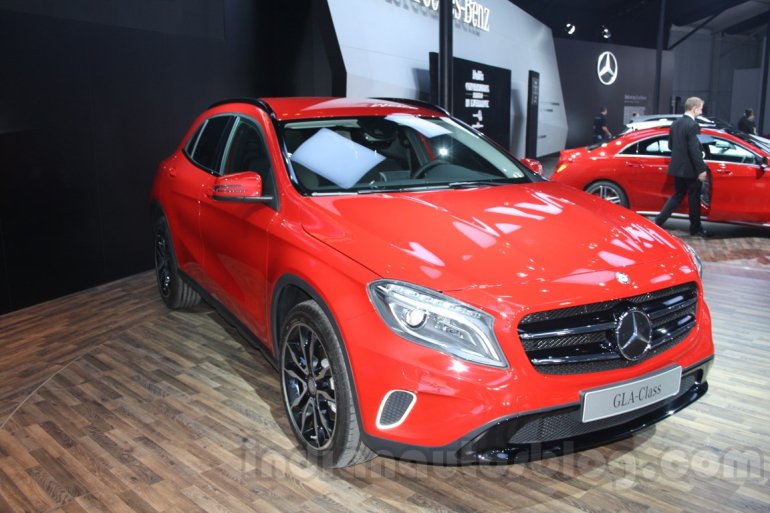 Commenting on this surprise, Mr. Eberhard Kern, MD and CEO of Mercedes-Benz India said -
We are thrilled to bring the actual production model of the GLA, the most awaited compact luxury SUV in the Indian market. All efforts are now concentrated on introducing this SUV in the Indian market at the earliest.
Late last year, Mercedes India announced that it will launch one NGCC (New Generation Compact Car) in India this year. It was unknown whether the NGCC for India in 2014 would be the CLA sedan or the GLA crossover. Mr. Kern's comment and the showcase at the Auto Expo makes us believe that this year will see the launch of the GLA instead of the CLA.
Mercedes India at Auto Expo 2014 - Press Release
[Can't see the press release here? Head to Slideshare]