Interior spyshots of the Mercedes GLA Class are making the rounds on the internet, but as we don't have the license to post them here on IndianAutosBlog.com, we're going to refer the story to our friends at WorldCarFans.com who have the whole collection.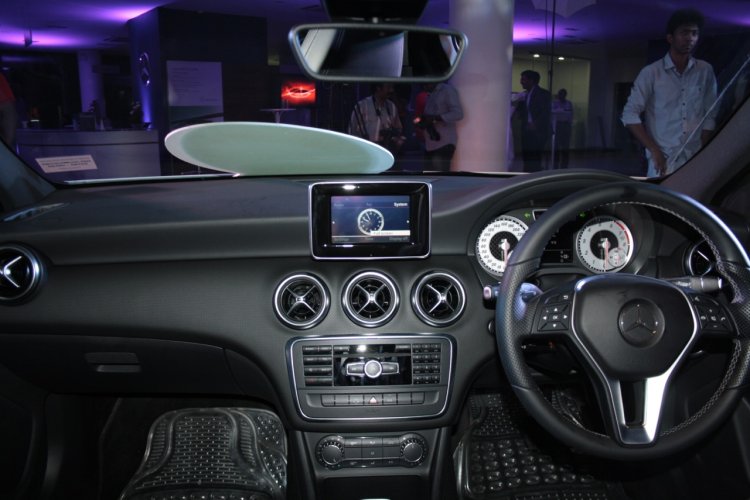 Even if we had the choice, we wouldn't feature them as there's absolutely nothing new to see here! Except for the out of place wooden trim placed above the aircon vents, the GLA Class features virtually the same dashboard, down to the colors, buttons and controls, as the A Class.
As we near the launch of the Frankfurt Motor Show where this psuedo crossover would debut, it is quite clear that the GLA is a fat-augmented A Class with higher ground clearance. Instead of a complete new top hat that BMW and Audi decided to use for their entry level SUV attempts, Mercedes just redesigned the A Class to look like an SUV.
Like much of the cabin, the carriage of the GLA Class would rely on the A Class to get its components. Built on the MFA architecture, also shared with the B Class and CLA Class, the GLA would measure 4.38 m long, 1.97 m wide and 1.57m high, with a wheelbase of 2.69 m. That is if the Concept GLA Class's dimensions represented the production model.
[Head over to WorldCarFans.com for the spyshots]