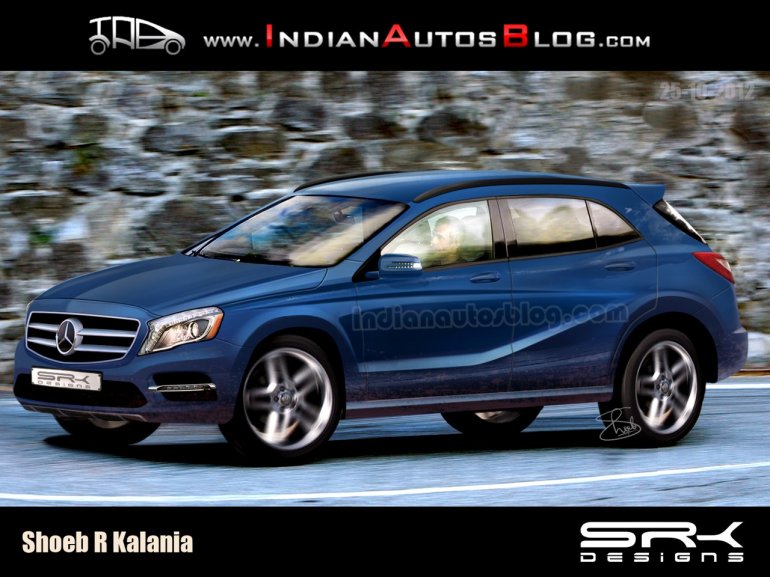 Having a compact SUV among your product range is the most important advantage in the current automotive scenario, period.
Customers across all price ranges want to have a compact SUV. Manufacturers who already have a compact SUV are ruling the roost while those who realized its importance lately are burning millions of gallons of midnight oil to come up with one as soon as they can.
BMW and Audi got the timing just right with their X1 and Q3 and as a result they are raking up volumes and seeing sales rise like never before. Mercedes, much to its misfortune, cannot field its compact SUV candidate, the GLA, until 2014. Here is the rendering of the eagerly-awaited SUV by our expert image manipulator Shoeb.
The GLA will share the MFA platform with the A and B Class models. It will measure 4.44 m in length, 1.8 m in width, and 1.5 m in height and is spread out on a wheelbase of 2.7 m. The boot space on offer would be around 500 litres.
A range of four-cylinder direct-injection petrol engines and turbo diesels will power the premium compact SUV. The engines will be mated to front- or four-wheel drivelines.
Mercedes-Benz India is planning to capture 30% of market share by 2022 and the GLA Class will be one of the key products that will fuel this strategy.