Mercedes-Benz is showcasing the Mercedes Concept EQ at the 2017 Frankfurt Motor Show. Here are the futuristic concept crossover's live images from the show.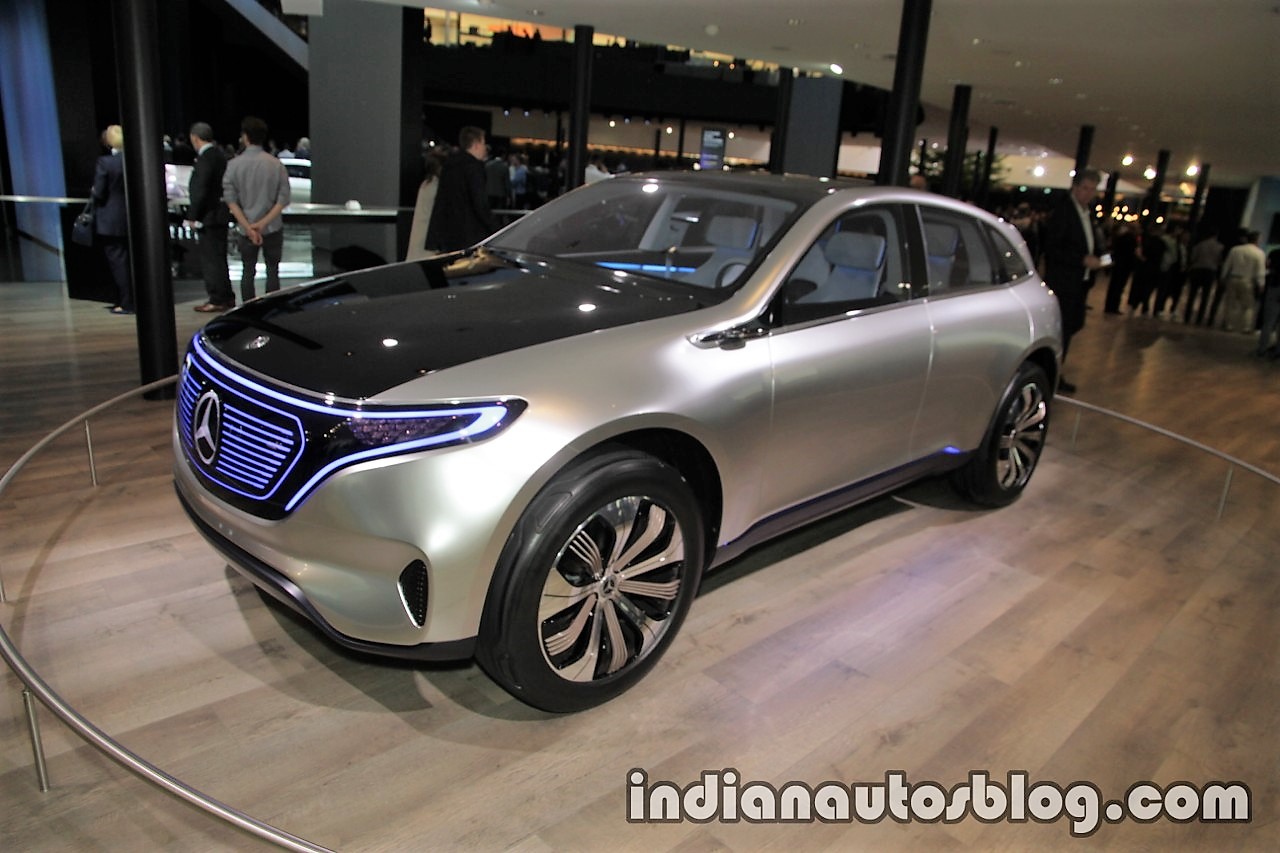 The Mercedes Concept EQ debuted at the 2016 Paris Motor Show, to showcase the company's future in electric mobility. The coupe SUV marked the launch of an architecture for battery-electric vehicles across all models. The modular architecture's wheelbase and track width as well as other system components, including the batteries, are variable. It is built on a mix of lightweight materials such as steel, aluminium and carbon fibre. Mercedes-Benz can use the Concept EQ's basic architecture for SUVs, saloons, coupes and other model series.
The Mercedes Concept EQ has two electric motors for the front and rear axles. These motors get their juice from a battery placed deep in the vehicle floor between the axles. They produce 300 kW (402.14 hp) and 700 Nm of torque together. There's an electric all-wheel drive system with axle-variable torque distribution to offer dynamic performance in demanding conditions.
The Concept EQ, also known as "Generation EQ", can accelerate from nought to 100 km/h in under 5 seconds. It has a driving range of up to 500 km. At a 300 kW ultra-fast charging station, the Concept EQ can recharge enough to provide a 100 km driving range within five minutes.
The Mercedes Concept EQ features Car-to-X technology to exchange information with the infrastructure and vehicles. This technology will help in the advancement of new driver assistance features. The concept vehicle is a fusion of development in four aspects at Mercedes-Benz: Connected, Autonomous, Shared and Electric.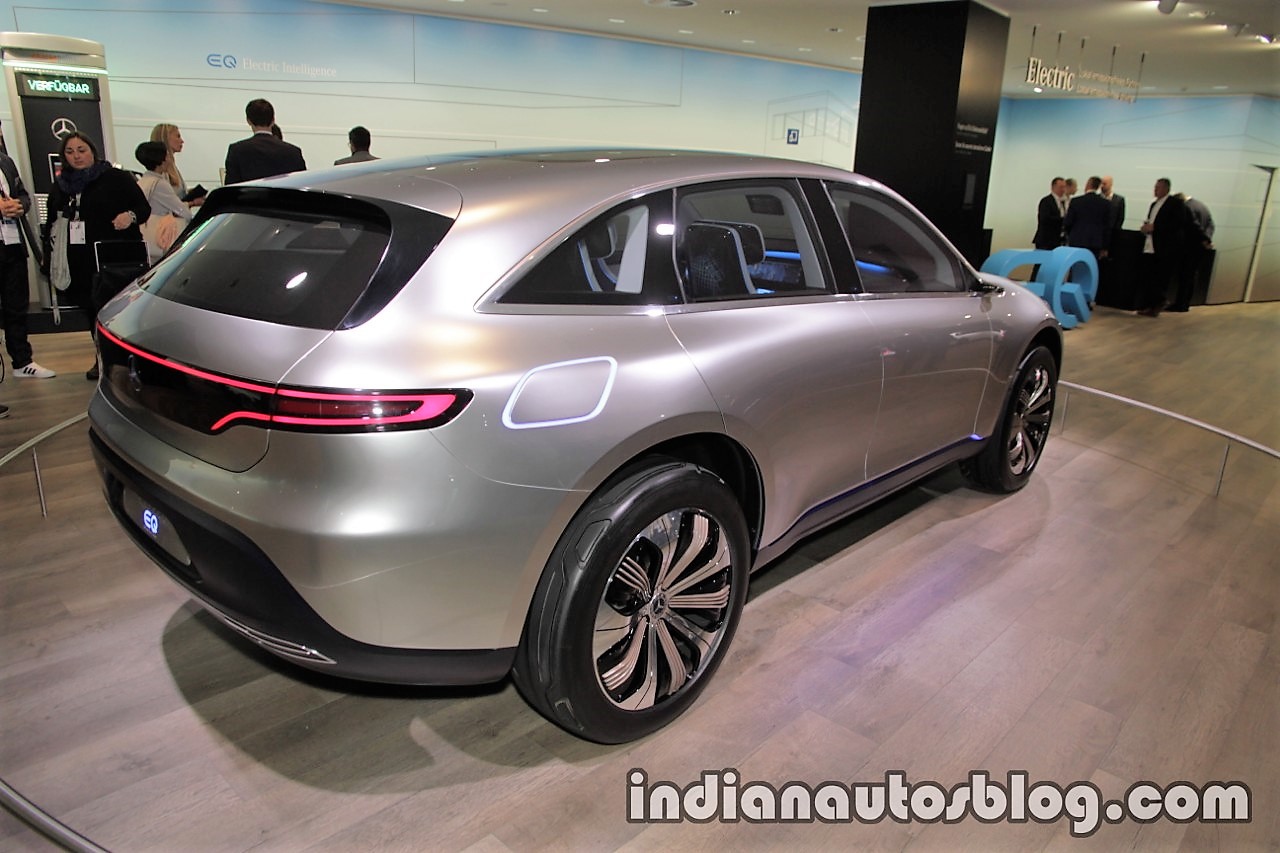 Mercedes-Benz has officially confirmed that it will launch the Mercedes Concept EQ's production version as the Mercedes EQC. The 'C' in the name is an indication that the production model will sell in the mid-size SUV segment as a zero-emissions alternative to the Mercedes GLC. Production of the Mercedes EQC will take place in Bremen, starting in 2019.