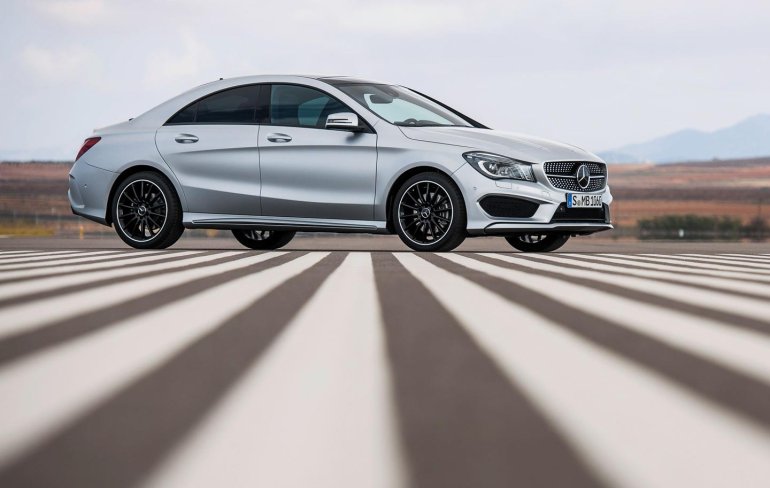 Here's another car that's jogging around the internet ahead of its time.
Thankfully it will spare us from the jaws of speculation, its the India-bound Mercedes CLA Class sedan gearing up to greet the American lensman at the Detroit Auto Show tomorrow night.
In the next couple of years, the CLA sedan will join up with the A Class and the B Class in the 25 lakh rupee segment here in India, a market where Mercedes has fallen behind the other two Germans.
The CLA is an A Class sedan redesigned to mimic the CLS Class, which is an amalgamation of a sedan and a coupe.
The CLA Class is 4.60 meters long and initially employs three petrol engines and one diesel option - CLA 180 with 122 hp, CLA 200 with 156 hp, CLA 250 with 211 hp and very importantly the CLA 220 CDI that develops 170 hp.
Mercedes would also have an AMG model that is rumored to generate 335hp ready for the Frankfurt Motor Show in September.
The MFA platform launches in India began with the B Class petrol last year and will be followed by the B Class diesel and the A Class range in 2013. Once all variants of these smaller models are flown down, Mercedes would begin chipping away at the CLA and finally come to the GLA mini SUV by 2015.
[Source - Facebook.com]