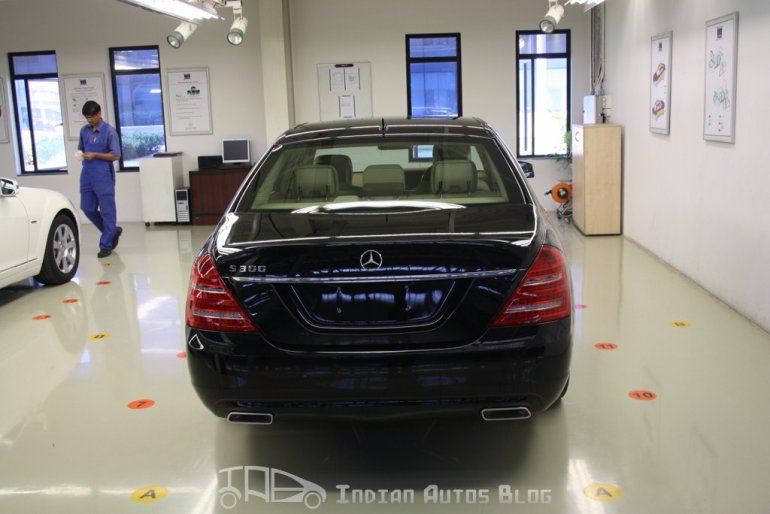 During our visit to the Mercedes Benz plant in Chakan, Pune, we noticed that Mercedes Benz has started assembling the S300. Seen on the left is an example in the inspection room that waits to be checked for scratches, dents and damages before it receives the quality assurance certificate.
Mercedes will soft launch this product this month, but sources tell us they have envisaged this model to wage a price war. Soft launch such an important variant? Mercedes were not very vocal about the E220 CDI either. The cost-down variants certainly help show better numbers, but they don't go hand in hand with brand equity.
Mercedes Benz were not forthcoming with the price or specifications. It is understood that a 3-liter V6 petrol engine pumping out a modest 228 Bhp and 300 Nm is lurking under the bonnet.
Mercedes Benz assembles and sells the long wheelbase versions of the S350, S350 CDI and S500 models in India on top of which customers can place order for S Gaurd and Pullman Guard models from the international range. It is a SKD model (semi-knock down) where the entire body shell is imported from Germany.
Could the S300 be priced at 75 lakh rupees? We'll have to hang on for a couple of weeks to find out.